Fujitsu will cause the CPU to communicate at speeds up to 400 Gbit / s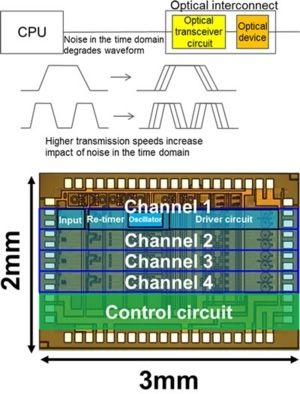 The company Fujitsu Laboratories announced the development of the industry's first optical transceiver, in which a plurality of electrical circuit lines can be placed in parallel. This opens the way for the organization of high-speed data transfer between processors in servers and supercomputers of the future generation.
In traditional solutions for so-called "retimer" requires at least the groove width of 0.5 mm. Fujitsu was able to reduce this value to 0.25 mm. Thanks to the new circuit design and develop a mathematical model to assess the impact of mutual schemes closely spaced retimers, engineers were able to create an optical transceiver with the highest degree of integration.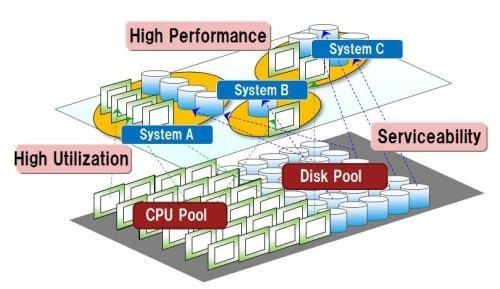 When testing the technology of data transmission capacity reached 100 Gbit / s (25 Gb / s × 4). The test sample consisted of four lines with optical transceiver circuits, integrated optical devices and retaymera. In the configuration of sixteen available speed lines up to 400 Gbit / s, which can form the basis of a new generation of interconnections.
Fujitsu plans to introduce a new technology in the server system in the 2016 fiscal year. Recall, the maximum speed interconnects architecture Intel Omni-Path is 100 Gbit / s.
Fujitsu will cause the CPU to communicate at speeds up to 400 Gbit / s
updated:
February 26, 2015
author: