Elon Musk intends to invest $ 10 billion in satellite internet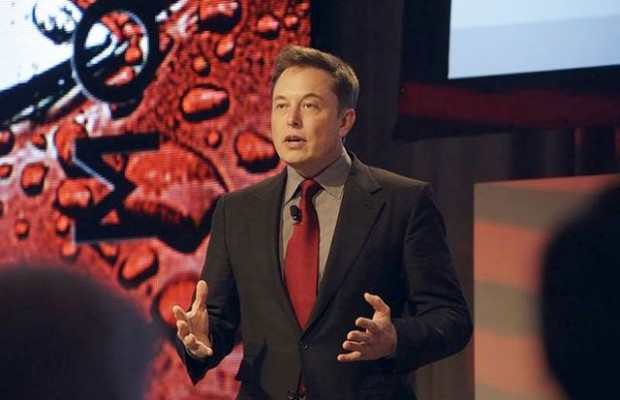 In November, the American billionaire Elon Musk announced its intention to implement the project of satellite Internet, which will provide a planetary coverage, fast and cheap access to the global network. According to the Wall Street Journal, the company is about to launch SpaceX 700 microsatellites, each of which will weigh more than 110 kg, and the total cost will exceed $ 1 billion.
But, as it turned out, the project Elon Musk was even more ambitious than expected. On Friday, SpaceX met in Seattle, where the head of the company told Bloomberg Businessweek, that satellite Internet will deal a new division SpaceX in Seattle, which will in the future provide a link to Mars. Initially, it will work 60 people, with they will also participate in the work on the Falcon rockets and cargo ships Dragon.
"The speed of light is 40% higher in the vacuum of space than provide fiber," – said Mr. Musk talking about the possibilities of the Internet via satellite, which will provide broadband coverage in sparsely populated areas. Spacecraft will be displayed in the exosphere to a height of 1200 km. For comparison, the ISS is in the thermosphere at a distance of 430 km from the Earth's surface, and the most remote communications satellite launched to an altitude of 36,000 km.
As for the cost, the project could cost $ 10 billion, and its realization will require at least 5 years. However, as convinced Mr. Musk, this direction will provide the company a long-term source of income, which in turn will allow SpaceX to finance the creation of a city on Mars. At first glance, the dream Elon Musk is the redirection of funds from profitable industries in the loss-making – a kind of selfless service to science. "To Mars will be important, too, to have a global communications network. I think it should be done, but I do not see that someone was engaged in "- sounded from the lips of the famous billionaire inventor in respect of one of the directions of the notorious colonization of the red planet.
However, while mankind can not settle even relatively favorable desert, mountain ranges and ocean depths, as well as resource-rich north and south poles. And if we talk about self-sufficient life support systems and the transformation of aggressive and lifeless valleys of Mars favorable for human biological environment, these ideas have not yet been embodied even on planet Earth, what never tire of reminding environmentalists. But, perhaps, Internet users from Elon Musk will be pleased to know that they are funding future colonization of new planets.
Returning to more pragmatic issues, we can say that the young private space company SpaceX intends to engage not only rocket science, design and operation of spacecraft that are already being tested, but also to produce communications satellites.
Last week was tense for Elon Musk: for example, on Thursday, he said the details of his other ambitious project: work began on the construction of an 8-kilometer stretch of road tunnel test train Hyperloop, able to reach speeds of up to 1200 km / h. As previously reported, is currently the project is open and it involved more than 100 professionals. The cost of each kilometer of this road could be up to $ 25 million, in addition, you need to create the train itself and all additional units for its test run. However, this project is not soon be close to an end: it is expected that up to the commissioning of the first 640-km line will take about another 10 years.
Elon Musk intends to invest $ 10 billion in satellite internet
updated:
January 19, 2015
author: