CES 2015: Sony has introduced smart fixtures Symphonic Light with built-in speakers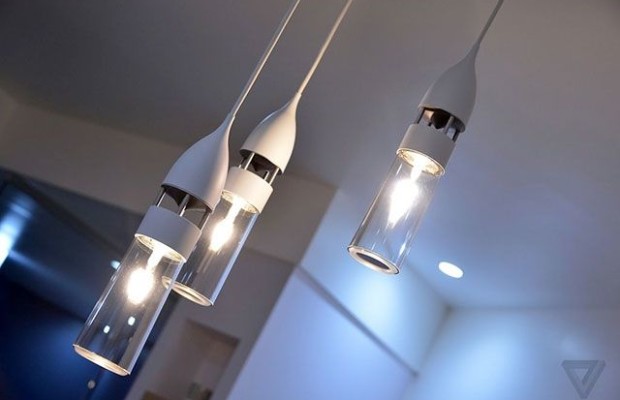 Sony has decided to please enthusiasts concept of smart home and presented during a press conference at CES 2015 device Symphonic Light: this lamp with a built-in wireless base audio speakers. Product looks quite attractive (or, on the contrary, it is strange – depending on the aesthetic preferences of the end user).
The device used proprietary technology Sony Vertical Drive, which uses the material to create lamps sound. The lamp itself acts as the tweeter, so apparently it is impossible to suspect that we are talking about the PC Speaker. Oddly enough, the device sounds quite bearable: as noted journalists, simple music with vocals sounded clear, clearly and loudly enough.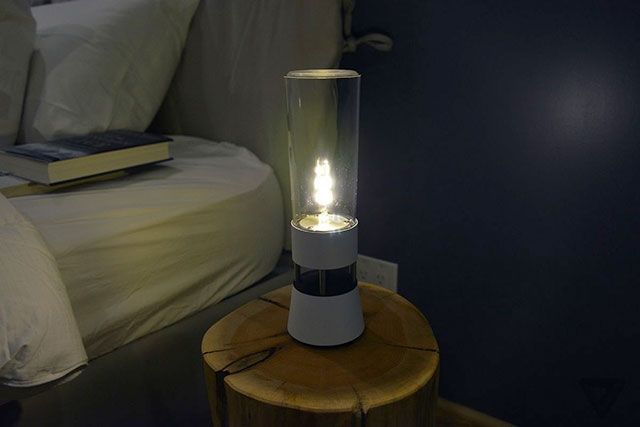 Symphonic Light released by the project Life Space UX, in which Sony aims to make all sorts of things, and the device is connected and controlled from a smartphone. Cost and time-to-market Symphonic Light is not reported, even though the device looks quite ready for commercial implementation.
In addition to the lamp Symphony Light Company also showed a similar desk lamp and LED-lamp with integrated speakers.
CES 2015: Sony has introduced smart fixtures Symphonic Light with built-in speakers
updated:
January 8, 2015
author: