CES 2015: 27″ monitor and graphics tablet from Wacom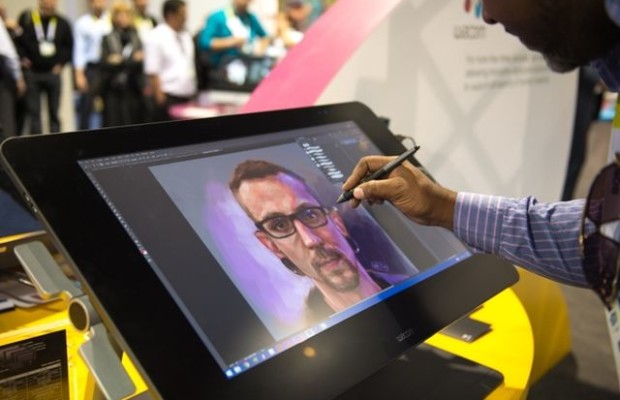 The company Wacom, famous for its series of graphic tablets Cintiq, branded stylus and best practices in the field of graphical input, arrived at CES 2015 simultaneously with two bulky gadgets. The first of them was capable monitor input using a digital pen – Wacom Cintiq 27QHD, the second is a sensor device, which could be called a great tablet – Wacom Cintiq 27QHD tablet. Both devices are designed primarily for professional designers, planners and other professionals working with complex drawings and sketches.
The devices are equipped with 27-inch display, the matrix of which is made by technology AHVA and can reveal to the beauty of 1.07 billion users of different colors, covering 97% of the space Adobe RGB.
Screen resolution in both cases, as you might guess from the name, is 2560 × 1440 pixels. Included with the Cintiq 27QHD and Cintiq 27QHD tablet comes digital pen Wacom Pro Pen, with which the system can recognize over 2000 levels pressing of varying intensity. Calibrate color accuracy will preinstalled utilities Wacom Color Manager.
Manufacturer supplied device brand remote control – ExpressKey Remote, which is located on the main keys for quick access to the different options and settings.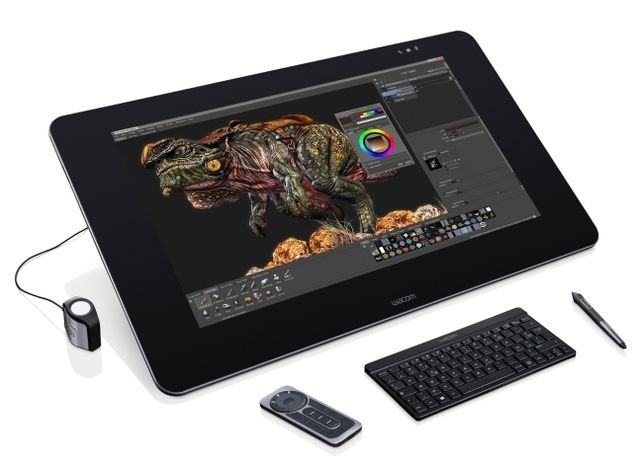 As for the list of available interfaces, software development companies here have not forgotten about the most common and popular standards:
Connector DisplayPort;
USB 3.0 ports in the amount of five units;
connector HDMI.
Sufficiently massive device, given the diagonal of the display and the considerable weight is nearly 9 kg, will be on sale later this month. The cost of the monitor Cintiq 27QHD is $ 2300, but the tablet Cintiq 27QHD tablet will cost $ 500 more expensive – $ 2800.
CES 2015: 27″ monitor and graphics tablet from Wacom
updated:
January 10, 2015
author: