CES 2015: ASUS showed WQHD IPS monitor MG279Q with a refresh rate of frames 120/144 Hz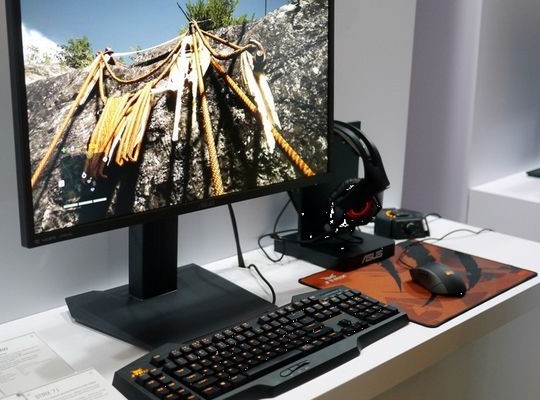 If strategy games do not require a high refresh rate, and often enough, and 30 k / s, the first-person shooters even 60 frames per second is not enough, consider experienced players. But on the screen can not display more frames than the refresh rate of the monitor allows, and these days it is often 60 Hz, ie 60 frames per second. There is also a faster model, but they are mainly used not the quality of the matrix type TN. That's why the new monitor, as shown by ASUS at Consumer Electronics Show 2015, can be a real boon for the professional player.
MG279Q model has a diagonal of 27 inches and uses a high-quality IPS matrix type with quite popular these days 2560 × 1440 pixels. The market lacks graphics accelerators capable of providing this resolution acceptable level of performance, in contrast to the extreme conditions of 3840 × 2160. At the moment, the novelty can work with a refresh rate of 120 Hz, and the process of certification for compliance with 144 Hz. This is a very solid value for the monitor, the IPS, and they will certainly be happy with those players who care about image quality and excellent viewing angles, not just the number of frames per second.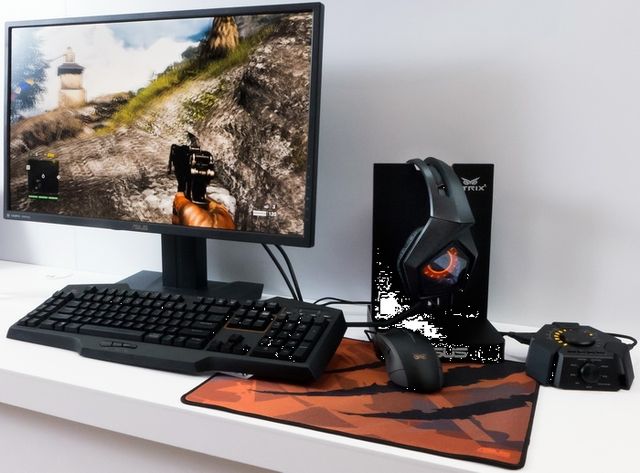 ASUS MG279Q design is very simple and does not contain extra parts, but in the presence of ergonomic stand, which is also appreciated by those who spend a lot of games for hours. Supports the new interfaces DisplayPort (1 full-size connector, 1 connector mini-DP) and HMDI (2 connectors) and MHL 2.0. Additionally, it is integrated dual-port hub USB 3.0. Unfortunately, the company does and says nothing about the timing of the start volume shipments MG279Q, and its future price. Too low prices should be expected, since we are talking about a unique combination of technical characteristics, but it is too early to worry – because the company is positioning its new creation as a mass device, its price may be prohibitive, or demand is too low.
CES 2015: ASUS showed WQHD IPS monitor MG279Q with a refresh rate of frames 120/144 Hz
updated:
January 11, 2015
author: