CeBIT 2015: Power supply units Chieftec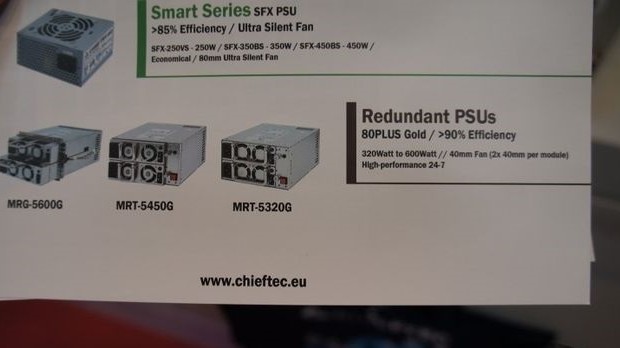 Chieftec arrived in Hanover, where the International Exhibition CeBit 2015, with the bulk of new cases and power supplies. Among the latter were several series models REDUNDANT, NAVITAS, FORCE, as well as power supplies budget category NEW A-135 and SFX-compact model.
The first devices hit the lens cameras of journalists 3DNews, became redundant power supplies MRT-5320G, MRT-5450G and MRW-5600G series REDUNDANT. These models meet the requirements of energy efficiency standard 80 PLUS Gold, possessing more than 90% efficiency at 50 percent load. In the news set for two modules, the power of each of which is equal to 320/450/600 W, respectively, so the cooling provided by the developers of two 40-mm cooler – one for each module.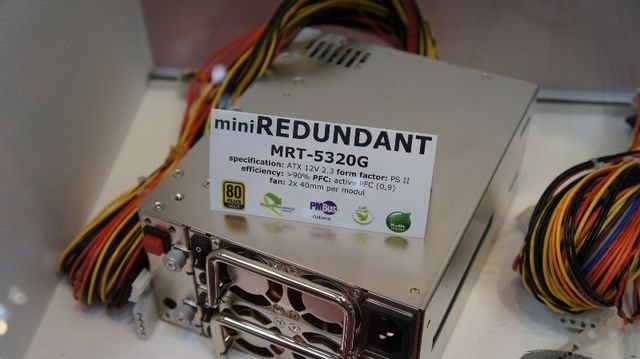 Series NAVITAS, presented in the form of Chieftec PSU with indices GPM, focused primarily on high-performance systems with two graphics cards. This is evidenced with the typical range of the power range of 650 W to 1250 watts. However, this time Chieftec decided to pay attention to and less demanding customers, expanding the range of power units NAVITAS GPM-450S and NAVITAS GPM-550S and updated 650th model – NAVITAS GPM-650S.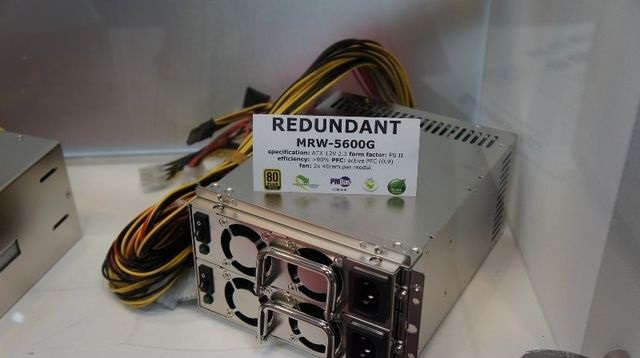 All three PSU ATX12V 2.3 standard has a modular design cables boast 80 PLUS Gold certified and equipped with low-speed 120mm coolers.
Replenish the treasury of inexpensive power supplies are designed to manufacture new items Chieftec Series NEW A-135 – Model APS 400SB, APS 500SB, APS 600SB, made according to the standard ATX12V version 2.3 Absence of a modular cable management and Certification 80 Plus Bronze – 85% efficiency at 50 percent load – compensated for the reasonable price for the product, which will be announced later. All three received 140mm coolers.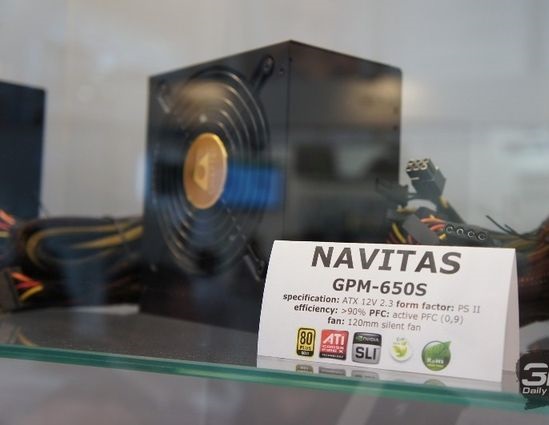 In the model number FORCE also not without replenishment in the form of five new PSU – CPS 350S, CPS 450S, CPS 550S, CPS 650S, CPS 750S, where the index unit indicates its rated power. These power supplies are modular, efficiency certificate 80 Plus Bronze (efficiency of at least 85% at 50-percent load) and are designed to work with networks of 220-230 V.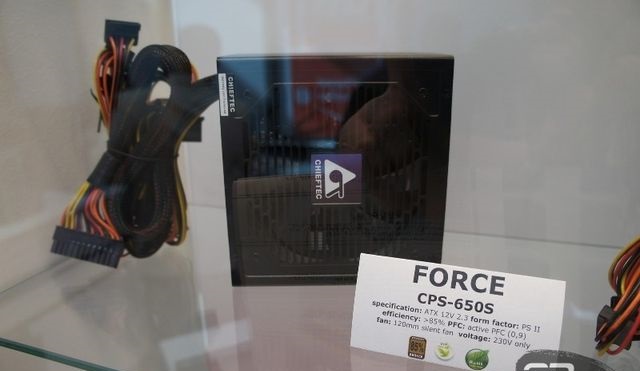 If all the pictures on the above models belong to the representatives of the form factor of a PS / 2, the series shows the SMART devices belonging to the SFX-format, designed for compact computers. At the stand of the manufacturer could be detected following devices: SFX-250VS, SFX-350BS, SFX-450BS and masthead SFX-500GD-C.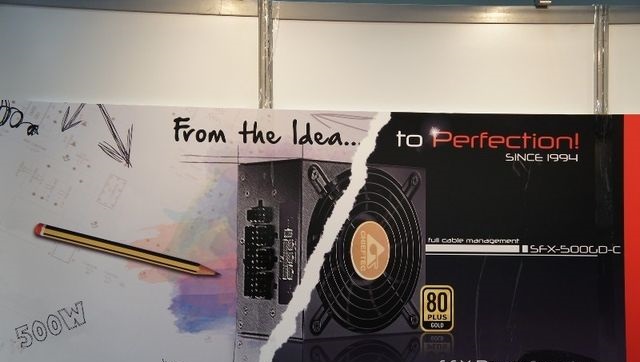 The first three models are cooled 80mm coolers have a modular cable design and have not been certified by the program 80 PLUS. But premium SFX-500GD-C stands out not only removable cables, but also due to meet the requirements of 80 Plus Gold efficiency shows more than 90%.
CeBIT 2015: Power supply units Chieftec
updated:
March 19, 2015
author: