BenQ unveiled a giant monitor XR3501 for virtual racers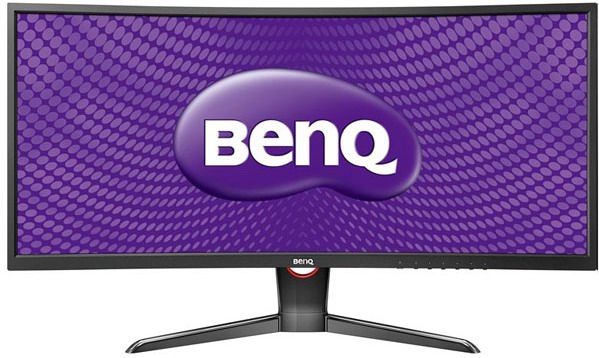 BenQ has announced a new monitor XR3501 with a curved screen is quite large – 35 inches diagonally. As noted, the main target audience are selected fans Racing game – it is they, I am sure the manufacturer, this monitor fits best.
Monitor BenQ XR3501 has an aspect ratio of 21: 9 and a resolution 2560h1080 pixels. Refresh rate is 144 Hz, plus the manufacturer added feature Black Equalizer, which boosts brightness in dark areas of the image. This note is also useful in games, though most of the genres. Surprisingly, this is all the information about the BenQ XR3501, available at the moment. According to the developers, more information will be known in a few days before the launch date, which, we note, too, is not specified. According to rumors, the monitor will arrive in stores before the end of June this year, that is, within two months.
Judging by the photo, BenQ XR3501 has a fairly broad scope of the screen, which is not typical for models of this kind. In front stands a recess can be seen under the cable, but it is not clear whether the holder is able to adjust the height of the screen. However, the 35-inch diagonal and a matrix IPS, rather than banal TN, allows a blind eye to all the disadvantages. We hope only that the price would be BenQ XR3501 is not too high.
BenQ unveiled a giant monitor XR3501 for virtual racers
updated:
May 1, 2015
author: