ASRock shows the first motherboard with socket LGA1151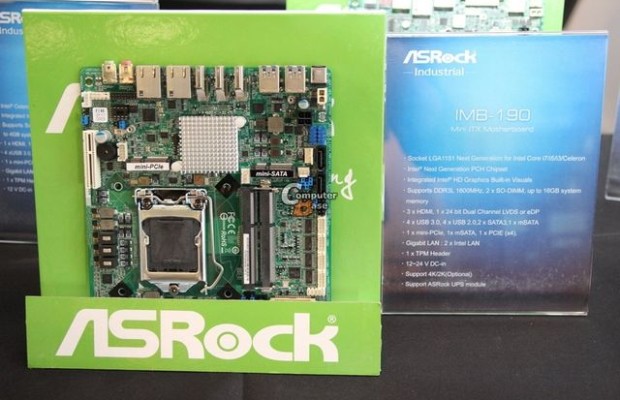 The sixth generation of Intel processors, codenamed Skylake require regular replacement of the motherboard, as new processors will have socket LGA1151. Despite the fact that in it only one contact anymore, he will not be compatible with the most popular today LGA1150. Of course, the release of processors – is half the battle. They will need the appropriate infrastructure, and it seems that some motherboard manufacturers are ready to provide it.
In particular, the first motherboard with socket LGA1151 was spotted at the Embedded World 2015 exhibition held in Nuremberg. Interestingly, the pioneer, introduced a novelty, was not the ASUS or GIGABYTE, and ASRock. The novelty is named IMB-190 and has a form factor Mini-ITX. Of course, it uses a new chipset, but what exactly, the stand is not specified. Most likely, it's Q170. From these specifications can be seen that the card is designed for use with DDR3L memory frequency up to 1600 MHz, the maximum amount of 16 GB, which by today's standards is still not enough. But the display interface presented in full: the board as many as three ports HDMI, one 24-bit dual-port LVDS (eDP).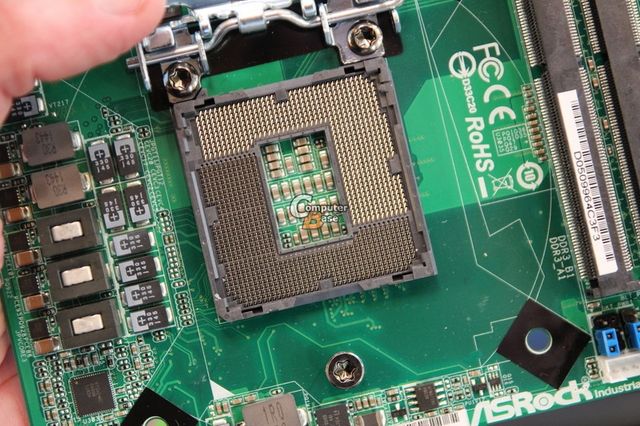 Other possibilities IO include eight ports USB, four of which are version 3.0, two SATA 3.0 ports and port mSATA. Of the expansion slots on the board has one connector miniPCIe and one PCIe 4x 3.0 with a slot, leave a card with built-in 16x. Naturally, there is also on-board Gigabit Ethernet controller with two ports. Power is supplied through a single connector, voltage rating of 12 to 24 volts. This suggests that the product is designed for compact embedded systems, digital kiosks, trading systems, compact PC or HTPC.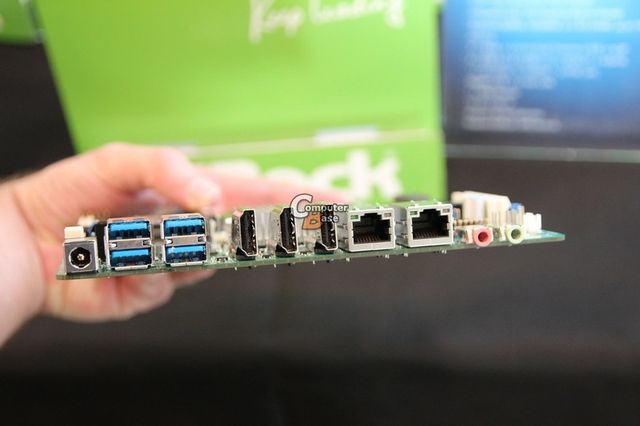 As for the processor socket, then he looks similar to LGA1150, but are electrically incompatible with it, due to, inter alia, by the fact that in Skylake Intel decided to abandon the integrated voltage regulator, moving it to a more familiar place – on the motherboard . Interestingly, the board supports DDR3L, although advertised Skylake platform Intel, as the first platform with "native" support for DDR4. But you should not be surprised at this, we have known that the memory controller Skylake will support both types of memory, DDR3 today is still significantly cheaper than DDR4. Decide what type of memory to implement in their products, to be manufacturers of motherboards.
ASRock shows the first motherboard with socket LGA1151
updated:
February 25, 2015
author: