Xilinx has published plans for the 16-nm FPGAs and processors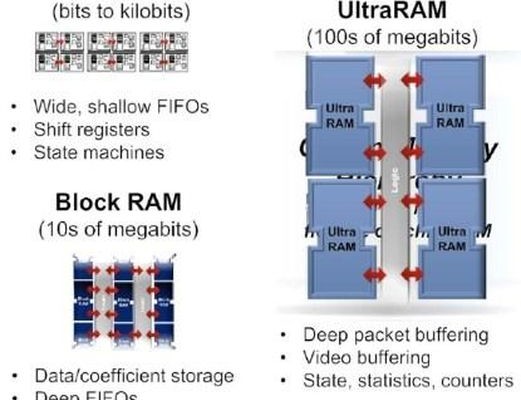 The company Xilinx, a leading developer and manufacturer of programmable chip (FPGA / PLD) announced plans for the development and release of 16-nm FPGAs. The new process technology will be transferred to the family of Kintex, Virtex, three-dimensional circuits and processors Zynq. Recent receive improved architecture UltraScale +. The first samples of devices have already been received.
One of the important aspects of the architecture UltraScale + is the presence of built-in memory capacity of up to 432 UltraRAM megabits. This will create a device without the use of external memory, which reduce the cost of their construction, but the efficiency is higher than in the case of a conventional chip DRAM.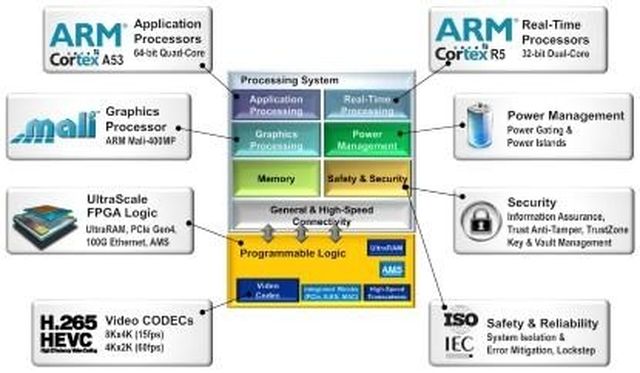 Substantial interest processors Zynq. A new generation of architecture UltraScale + will be a truly universal devices that combine memory UltraRAM, programmable matrix core ARM Cortex-A53 and Cortex-R5, graphics accelerator family Mali, as well as the accelerator encoding and decoding H.265 HEVC.
Xilinx has published plans for the 16-nm FPGAs and processors
updated:
February 25, 2015
author: