Adding to the series of slim-hulls In Win CE052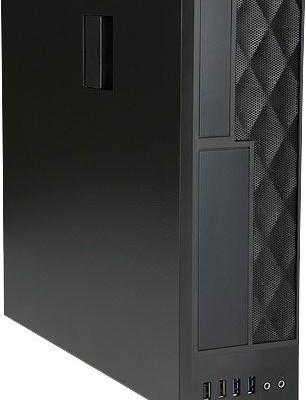 Lovers of compactness, accuracy and usability in computer systems company In Win offers several series of enclosures for desktop PCs. And the last one on the launch date recently replenished with new model CE052.
Narrow metal casing designed for motherboard format microATX or mini-ITX and can be located either in a vertical or horizontal position, which on respective sides are 4 rubber feet.
The design provides the ability to install an optical drive, a 3.5-inch hard drive, SSD, and PCI cards without the use of tools and bolts. A side cover, thanks to a special mechanism can be removed with a single motion for easy PC maintenance. Housing dimensions 334 × 96 constitute × 370 mm.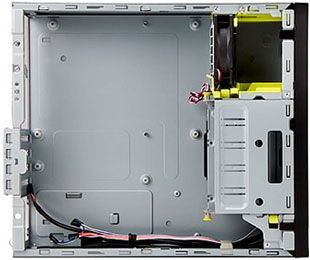 CE052 is equipped with easily removable 90 mm fan, which can be supplemented with an air filter. On the front panel there are two USB 3.0 ports and a pair of USB 2.0, and also audio ports. Compatible power supply is quite common formats TFX.
To ensure the security of the system provided Kensington slot and the ability to lock the side cover padlock. Optionally, users can set the intrusion sensor to prevent unauthorized manipulation of the body.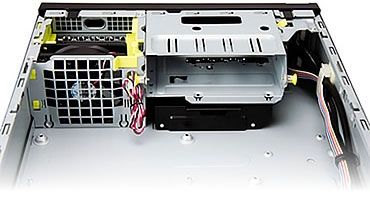 Previous Model CE685, despite a completely different model number is different from the CE052 only design the ventilation grilles on the front panel and the location of the power and reset buttons. The new models to be moved on the end for easy on the housing when mounted in a vertical position under computer desk.
Adding to the series of slim-hulls In Win CE052
updated:
February 23, 2015
author: