TrendForce: notebook market leaders swapped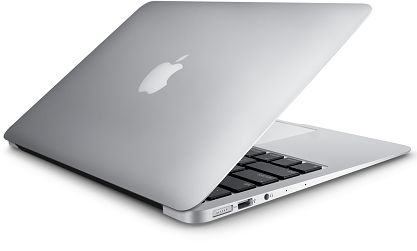 According to recent research company TrendForce, in 2014 the market leader in notebook was the company Hewlett-Packard. At the same time Apple MacBook models have shown impressive growth in sales of 46.4%.
Replacement Windows XP-systems and the promotion of low-end models helped the notebook market recover slightly after a failed-2013. Last year, the volume of notebook shipments reached 175.5 million, up 3.6% compared with 2013 year. The largest seven brands showed an increase of 14.1%. According to analysts, in 2015 expected growth is not necessary. Deliveries will remain the same.
Contrary to market trends, Hewlett-Packard Company showed an increase of supply of 19.5% compared to the previous year, with a share of 20.1% confidently took the first place. As for which Lenovo, then stagnation in its home market did not allow her to keep the lead. The company has occupied the second position with a share of 17.5%. Its growth in 2014 was 14%.
Of particular benefit from the final withdrawal from the market of Windows XP and the growing demand for new models in the business segment received by Dell. It is entrenched in third place with a share of 12.3%, and its annual growth of 12.2%. The company ASUSTeK Computer literally comes on the heels of Dell and thanks to successful sales model T100 took the fourth position in the market with a share of 11%, shifting from this place Acer.
Apple due to the rapid growth (46.4%) was able to push Toshiba and finished sixth. The company's share in the notebook market for the year was 9.3%.
TrendForce: notebook market leaders swapped
updated:
January 31, 2015
author: