CES 2015: prototype notebook platform AMD Carrizo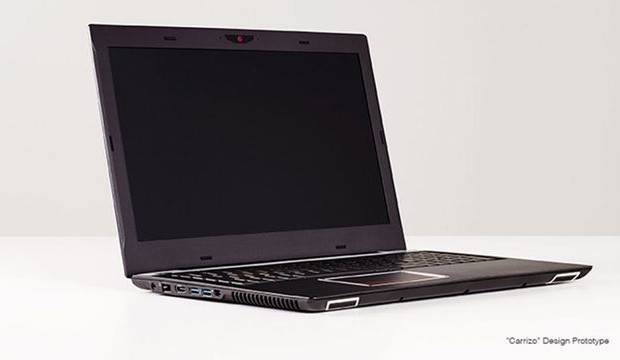 AMD has shown at CES 2015 working samples systems on new generation hardware platform Carrizo. One of the exhibits was the laptop, the image is published network sources.
Recall that AMD is preparing a processor Carrizo and Carrizo-L. The first will have two or four cores Excavator, second – the same number of cores PUMA +. Different and graphics subsystem in the first case we are talking about Volcanic Islands, in the second – on the Sea Islands.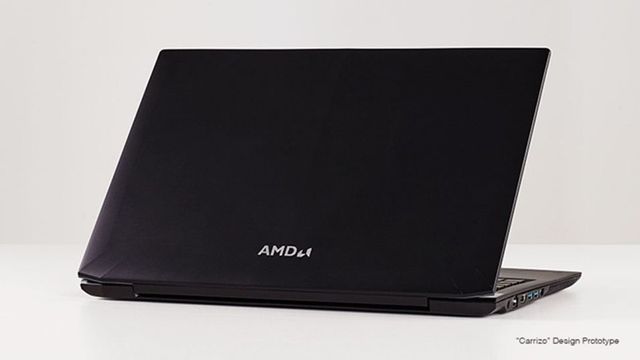 The new chips will be made on 28-nanometer technology. The maximum value of the dissipated heat (TDP) depending on the modification amount of 10 to 35 watts.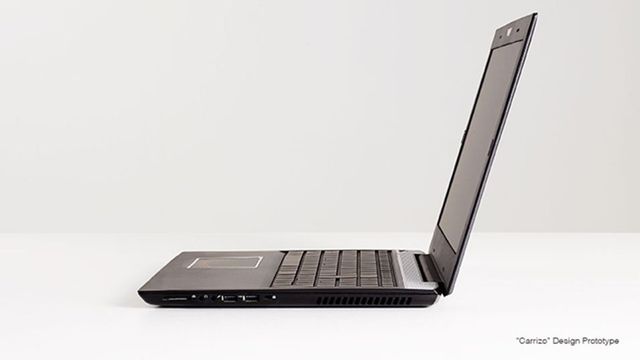 As the resource AnandTech, during a demonstration prototype notebook AMD highlighted the opportunities for the integrated graphics controller Carrizo. In particular, it was shown that the system handles H.265 video playback in 4K format, without any loss of frames. Standing next to compare laptop on the platform Intel (which is, however, not confirmed) it was unable to.
Alas, any other specifications of the prototype laptop were not disclosed. It is expected that the system based on the Carrizo go on sale in the first half of 2015.
CES 2015: prototype notebook platform AMD Carrizo
updated:
January 10, 2015
author: