CES 2015: Qualcomm demonstrated a new robot Snapdragon Cargo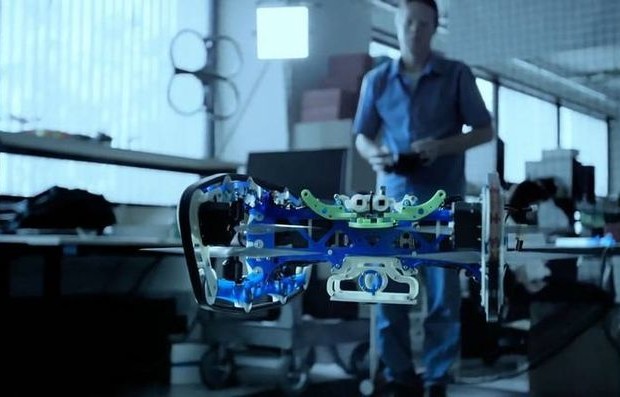 Most products Qualcomm and development associated with mobile devices like smartphones, but Qualcomm Research uses many of these technologies in the development of new directions, one of which is robotics. In September, at its conference for developers Uplinq 2014 the company demonstrated on the example of use wheeled robot Snapdragon Rover, which was entrusted with the management processor Snapdragon 600. It used the methods of machine learning and autonomous behavior, which allowed Rover define objects, classify them and learn what in some of the boxes should be placed one or another object.
At CES 2015 Qualcomm Research presented its latest development in the field of robotics – a robot that can fly (lift into the air cargo) and ride, and managed SoC Qualcomm Snapdragon, including computing cores, wireless modules, sensors, means of input-output.
In Drona also uses machine vision technology, allowing Cargo better navigate in the environment. To this end, Qualcomm Research has created a set of developer tools Machine Vision Research, which includes three key technologies of machine vision: Visual Inertial Odometry – monitors the position and orientation in unknown produces environments using embedded sensors and cameras; Vision-only Simultaneous Localization And Mapping – similar function while building card space; Depth From Stereo cameras – to obtain data on distance using two cameras to prevent collisions and 3D-recognition.
CES 2015: Qualcomm demonstrated a new robot Snapdragon Cargo
updated:
January 10, 2015
author: