Transcend has released Flash Drives USB 3.0 capacity of 128 and 256 GB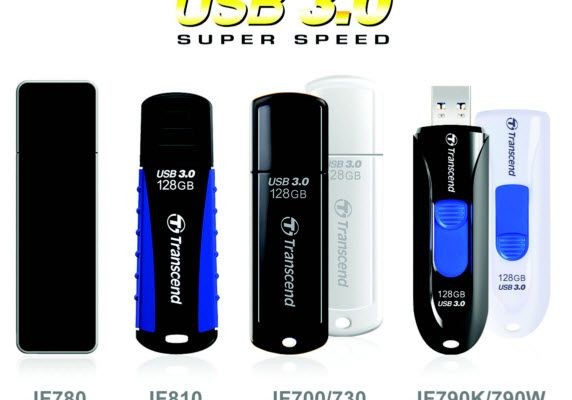 Transcend has officially announced the launch of the new "flash drives" with an interface USB 3.0, which can offer users additional 128 or 256 GB of storage and transfer of information.
Lineup JetFlash 780 joins speed drive capacity of 256 GB, which can accommodate more than 120 thousand. Photographs, 64 thousand. Compositions in MP3 or 64 hours of video in 1080p. Data transfer speed JetFlash 780 reaches 210 MB / s, which allows you to copy the information as quickly as possible.
In a series of protected USB-drives Transcend JetFlash 810 is now available with a capacity of 128 GB model, which is available in five different colors. Recall, this series meets the requirements of the US military standard MIL-STD-810G, «flash drive" is actually designed for use in adverse conditions.
To date, the JetFlash 780 series includes models with capacities from 8 to 256 GB, the JetFlash 810 series and JetFlash 790K / 790W offer customers storage capacities ranging from 8 to 128 GB, and the JetFlash 700/730 – from 4 to 128 GB.
Source: Transcend
Transcend has released Flash Drives USB 3.0 capacity of 128 and 256 GB
updated:
May 15, 2015
author: