Toshiba is preparing a display unit and a wireless communication module for smartphone Ara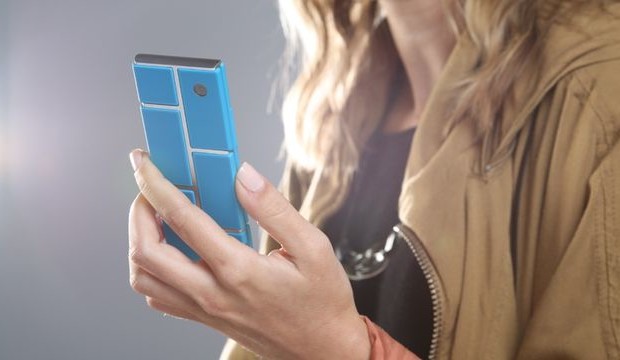 Modular smartphones, created within the project Ara, becoming closer to reality. Replacement hardware blocks for such devices are planning to release a lot of companies, including Marvell, NVIDIA, Innolux, Sennheiser, Yezz and others. Modular components are ready and Toshiba.
Reportedly, in particular, that Toshiba module designs with support TransferJet, which enables wireless transmission of information at speeds up to 560 Mbit / s. A distinctive feature of this system is the short range transmitters and receivers: it is a few centimeters.

Another hardware block Toshiba will provide Ara-smartphones support wireless Wi-Fi and Bluetooth.
In addition, the Japanese corporation designs display module. Its special feature will be the presence of a jack for headphones that prevent the installation of specialized audio unit with the appropriate connector.

Toshiba will also offer a module for collecting data on physical activity: it will be composed energy-efficient chip ARM Cortex-M4F and a set of sensors including an accelerometer, gyroscope and magnetometer.
Finally, Toshiba designs modules cameras: front with 2.1-megapixel and rear with 8- and 13-megapixel sensor.

It is expected that the first modular smartphones will appear in the current year. Users as obsolescence or failure of components will be able to replace them with new, without having to buy a smartphone in its entirety.
Source: Liliputing.com
Toshiba is preparing a display unit and a wireless communication module for smartphone Ara
updated:
March 24, 2015
author: