SSD ADATA SE700: USB 3.1 and write at a speed of 839 MB / s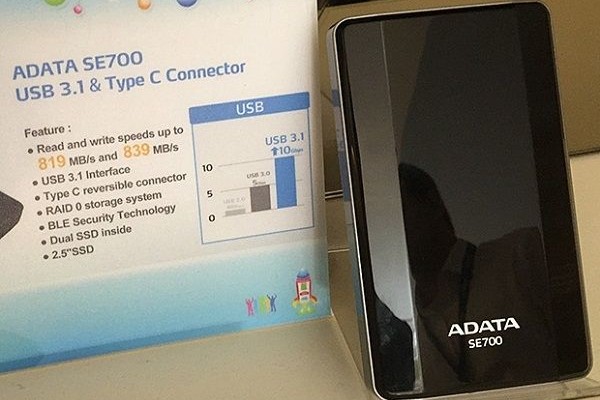 Back in late December, the company has promised to bring to ADATA's Consumer Electronics Show in Las Vegas, the first solution with an interface USB 3.1 connector and USB Type-C. And the word of their manufacturer kept. During the exhibition at the booth were seen portable SSD Series SE700 with support for the latest interface.
New products targeted at consumers with special requirements for disk performance. Recording speed SE700 reaches 839 MB / s. Such high speeds are more typical for models with interface PCI Express, but SE700 is a standard external USB SSD with internal dimensions of 2.5-inch drives. Recall bandwidth USB 3.1 increased to 10 Gbit / s, which is enough to reserve for new items. High performance storage is achieved by using two flash drives in a RAID 0.
SE700 are black. Their release is expected soon, but the exact date has not yet reported ADATA.
SSD ADATA SE700: USB 3.1 and write at a speed of 839 MB / s
updated:
January 13, 2015
author: