Smart pen Phree allows 'write' on virtually any surface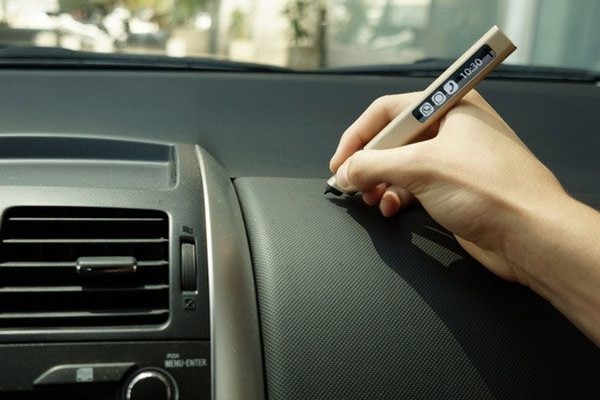 The site KickStarter successfully moving to raise funds for the release of the input device shown in the illustrations. The product is similar to a fountain pen, called Phree. According to the developers, pen can "write" on almost any surface.
Tracking movement, Phree allows you to make notes and drawings that can be viewed on a smartphone, tablet, laptop, TV, even – most importantly, the device must be equipped with an interface Bluetooth.From the point of view of the arm Phree compatible with Office, OneNote, EverNote, Acrobat, Google Handwriting Keyboard, Viber and other applications.
To accurately track movements using patented sensor OTM, in fact, is a miniature laser interferometer.
A small touch screen OLED, a built-in Phree, allows you to control the pen, and view text messages received smartphone. By the way, the answer is you can write and recover, using Phree.
In addition, Phree may play a role wireless headset or mouse.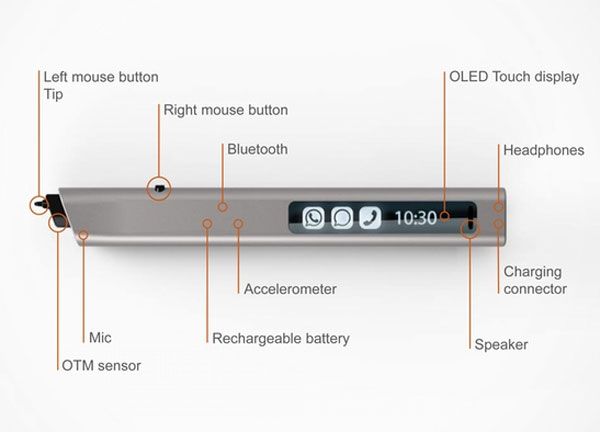 Dimensions of the device are 142 x 18 x 8.5 mm, weight – '30 Battery capacity creators Phree not called.
The first participants fundraising Phree could buy for $ 128. Now the minimum fee is $ 168. Developers aim was to collect $ 100 000. The collected amount has already exceeded $ 320 000. Meanwhile, the campaign will last 37 days.
Source: KickStarter
Smart pen Phree allows 'write' on virtually any surface
updated:
May 20, 2015
author: