The shy Raspberry Pi 2 crashes if you photograph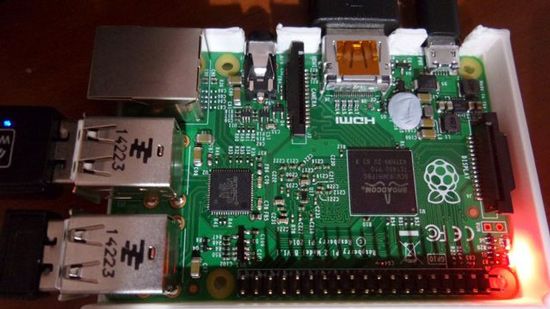 Some users of the official forum of Raspberry Pi have accused a strange problem with the new model "six times more powerful." To raise the question was Petero inside a new thread entitled "Why the Pi 2 is shy in front of the camera?". In essence, the small system crashes every time is photographed by activating a Xenon flash.
Petero has already christened as "the one who discovered the IP 2 Xenon Flash Death". Further investigation on the strange case have identified the culprit, or U16, the chip SMPS, that would be photosensitive. The user has tried to solicit the computer with devices with different flash, and only with the most powerful Xenon Galaxy K Zoom has managed to crash the system.
The problem, absolutely not present on earlier models, it is probably caused by a defect in the shielding of the chip and can be solved with a quick homemade remedy. Enough, in fact, apply a thin layer of Blu-Tack on the chip U16 to allow the latter to "survive the flash." It is a small hiccup for the new flagship model of Raspberry Foundation, which probably will be fixed permanently in a later revision of the logic board.
Raspberry Pi 2 is aesthetically identical to previous generations, however, is reinvigorated with a Broadcom SoC processor with Cortex-A7 from four core processor and 1GB of RAM. The new hardware allows to get six times the performance compared to previous models, making it more suitable, for example, its implementation within a desktop system. All this at the same price of the older version (about 30 €), which are proposed for $ 20.
The shy Raspberry Pi 2 crashes if you photograph
updated:
February 9, 2015
author: