Sharp warns third loss in four years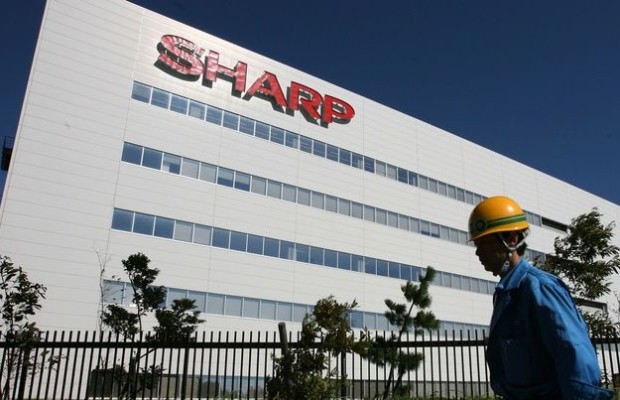 Japanese electronics maker Sharp revised its forecast for the current fiscal year and now expects no profit and loss – the third in the last four years. At the same time the media learned about leaving the company with North American television market.
As Reuters reports, citing a statement Sharp, in the current fiscal year, which ends in late March, the company can fix a net loss of 30 billion yen (about $ 256 million), whereas previously predicted net profit in the same amount. Analysts polled by Thomson Reuters forecast net income Sharp at 22.4 billion yen ($ 191 million).
Sharp announced the lowering of the forecast after received a loss of 7.2 billion yen ($ 61.4 million) at the end of the period April-December 2014. These financial losses associated with the deterioration of sales in the native Japanese market and increased competition among manufacturers of LCD displays. In addition, Sharp noted the negative impact of currency fluctuations and lower prices for small LCD-panel.
Against the background of financial difficulties Sharp's press rumors that the company may sell its plant in Mexico and off the market televisions in North America. Reported publication Nikkei.
In the past fiscal year, Sharp sold in the North American region of 900 thousand. TVs, which corresponds to one-tenth of the global sales volume of the company's products. However, the share of Japanese vendor on the TV market in North America is only 2%.
Sharp warns third loss in four years
updated:
February 5, 2015
author: