Samsung has started production of memory, bringing together DRAM and NAND flash in a single package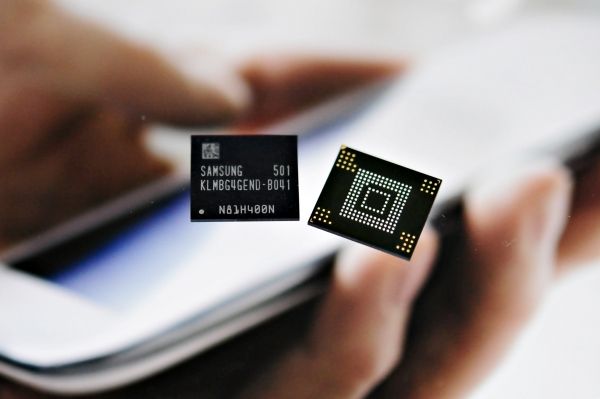 Samsung Electronics today announced the start of mass production of the first in the memory market, made according to the configuration ePoP (Embedded Package on Package). The novelty will make mobile devices thinner and more energy efficient.
Module ePoP, which can be installed on top of the mobile processor on an area measuring 15 × 15 mm, contains several key electronic components, including memory NAND flash and DRAM, which provides 40 percent space savings in smartphones and tablets. Vacated seat manufacturers will be able to use, for example, to install a more capacious batteries.
Chips ePoP, embarking on the production line Samsung, equipped with 3 GB of RAM LPDDR3 (data transfer rate – 1866 Mbit / s), the memory capacity of 32GB eMMC and master controller. According to the manufacturer, the new memory will help make smartphones faster and thin, and also provide reduced power consumption.
It is worth noting that earlier Samsung Corporation has developed the production of such single-chip solutions for their own wearable electronics.
Samsung has started production of memory, bringing together DRAM and NAND flash in a single package
updated:
February 5, 2015
author: