Samsung strengthened its leadership in the global TV market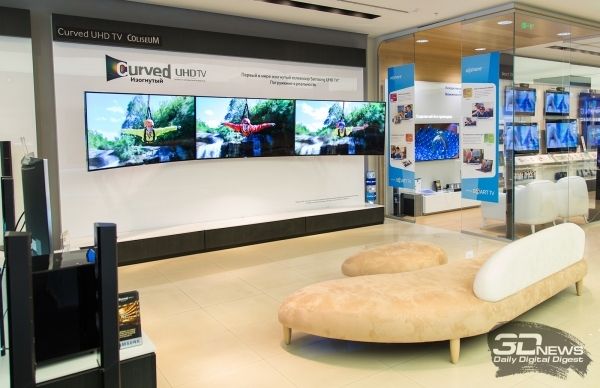 DisplaySearch analysts ascertain the continued dominance of Samsung's global market for flat panel TVs. According to the experts for 2014, the share of Samsung's total revenue from sales of television sets around the world amounted to 29.2% against 26.7% a year earlier and 27.4% in 2012. Advances Corporation specialists due to the high demand for its 4K-model, curved screens and other premium products in the North American market. Here Samsung received 35.4 percent stake.
Second place for the implementation of TV devices still holds LG, which increased last year its market share to 16.7% from 15.3% in 2013. Following are the Japanese Sony (7,9%) and Chinese HIsense (5,5%).
In the segment of ultra-high-definition televisions (Ultra HD, 4K) Samsung in 2014 took 34.7%, more than 20 percentage points higher compared with the results of the previous year. The company helps its strategy, expected to work on two main fronts – low cost products to Chinese consumers and expensive products. Samsung controls 20.4% of the Chinese market 4K TV.
According to forecasts of DisplaySearch, 2018 Ultra HD device will occupy one third of the global TV industry.
Samsung strengthened its leadership in the global TV market
updated:
February 24, 2015
author: