Samsung starts mass production of 8-Gbit GDDR5 chips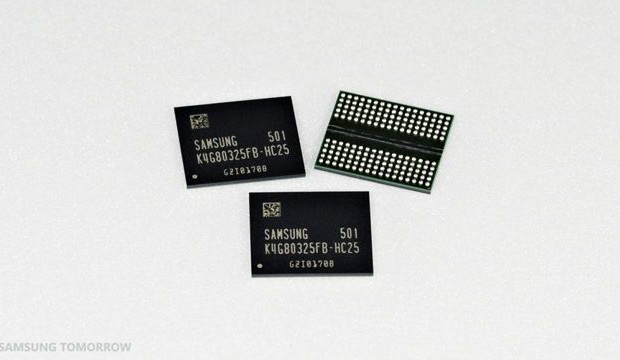 It's hard to say who is the first mass supplier of 8-gigabit memory chips GDDR5 – Micron or Samsung. In favor of Micron says that the supply has come, however, only the largest and trusted partners. And Samsung has announced the launch of mass production of memory chips similar for all. Their version is produced using 20-nanometer process technology.
Of course, the first niche, which will direct the flow of new chips – the market of discrete graphics cards, but do not forget about the market for heavy-duty computing and, in particular, on game consoles, for producers whose appearance memory chip capacity of 8 Gbps will be like manna from heaven. Samsung anticipates widespread use of GDDR5, but such prophecies in the age of 3D-games and the growing popularity of resolution 3840 × 2160 do easy.
In any case, the beginning of deliveries of 8-gigabit GDDR5 crystals by Samsung is good news: the memory in graphics cards become more and it will become cheaper, and this will benefit all of us, people who love to spend an hour or two for a beautiful three-dimensional shooter, or a large-scale strategy. We remind you to install 8 GB of RAM on the video card using such chips will require a total of 8 cases. In the case of the most popular volume in the near future, is 4 GB, enough for all four new buildings GDDR5.
Samsung starts mass production of 8-Gbit GDDR5 chips
updated:
January 16, 2015
author: