Samsung's revenue falls sixth consecutive quarter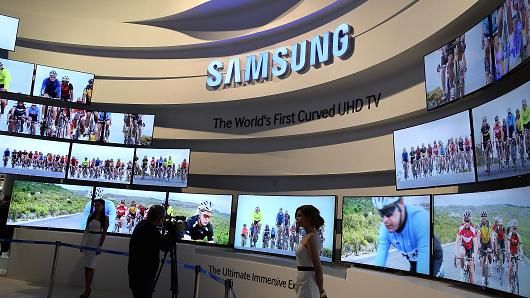 Releasing Samsung Galaxy S6, the Korean manufacturer hoped to improve their shaky position in the smartphone market. It is quite possible that it will happen. But sales of the gadget could not affect the profit Samsung in Q1 2015, and confirmed that the company published forecasts.
During the first three months of 2015 Samsung expects to receive an operating profit of 5.43 billion dollars. This is considerably higher than analysts' forecasts, who believed that Koreans limited to a profit of $ 4.88 billion, but 38% lower operating profit of 7.82 billion dollars, resulting in a Samsung Q1 last year.
Not too rosy look and other financial indicators of the manufacturer. 1Q earnings Samsung reduced from $ 49.42 billion in the 1st quarter of 2014 to 43.25 billion dollars. And, if these predictions are correct, what we actually have no doubt Samsung will decrease revenue for 6 consecutive quarter.
However, not all that bad as it might seem. Already in Q2 Samsung expects a sharp rise in revenues due to the start of sales of new flagship smartphone Samsung Galaxy S6 and Galaxy S6 Edge. And this quarter can really put an end to the order of the protracted crisis of the Korean manufacturer.
Samsung's revenue falls sixth consecutive quarter
updated:
April 7, 2015
author: