Samsung partner of NVIDIA in the production of mobile chips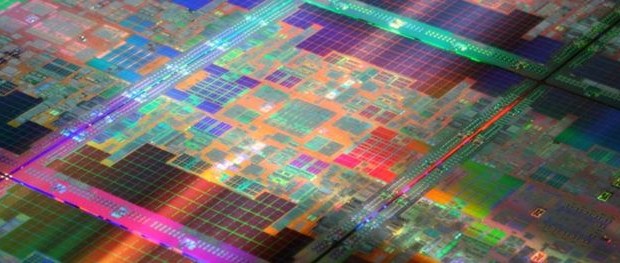 Samsung produces a large number of components intended for use in its products but exploits its capacity in the semiconductor market also operating as foundry player, ie building chip that will then be used by its partners for their products.
The prime example is that of Apple, which in the past has delegated to the Samsung chip production destined for its products such as iPad and iPhone do not possess within itself a line of semiconductor manufacturing.
A report published by BusinessKorea, focused on the interview Mertitz Securities analyst Park Yu-ak, shows that the business in semiconductor manufacturing for third parties Samsung efforts by customers as Apple, Qualcomm and NVIDIA for the use of production technology to 14 nanometers type FinFET. If Apple and Qualcomm are not surprising to surprise is the name of NVIDIA, a company that has historically been linked to the Taiwanese TSMC for the production of its chips.
The peculiarity of this ad technological concerns not simple relationships they see NVIDIA and Samsung currently opposed, with the first who denounced the second for a violation of its patents in the production of SoC for mobile devices. On the other hand, "business is business": if Samsung can be a valuable partner for NVIDIA delegating the production of some of its SoC solutions this is welcome, even in the face of a relationship between the two companies is not easy.
If confirmed, this may involve the production of mobile SoC NVIDIA Tegra family with a 14-nanometer process type FinFET, with the use of new products or the die shrink to the new technology of Tegra models already on the market. The analysis shows the second quarter of 2015 as the period in which Samsung will begin production of the first solutions developed by NVIDIA. NVIDIA recently announced, in conjunction with the CES 2015 in Las Vegas, the Tegra SoC X1: product and production technology adopted will be developed by TSMC at 20 nanometers.
The switch to Samsung should not affect the production of GPU intended for the PC industry, at least initially. For this type of product NVIDIA uses when 28-nanometer production process developed by TSMC, having already stated in the past a willingness to adopt technology to 16 nanometers type FF +, developed by TSMC for their future GPU series.
Samsung partner of NVIDIA in the production of mobile chips
updated:
February 5, 2015
author: