Review of Bluetooth-headset AKG Y45BT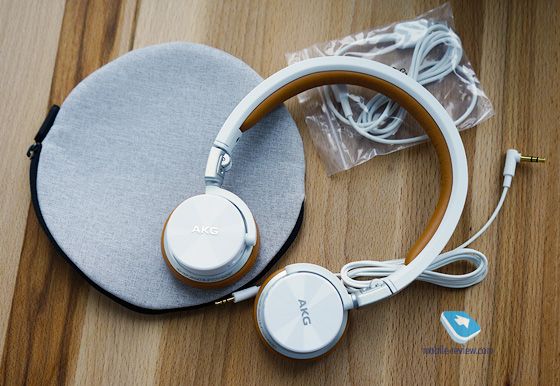 Some of the best wireless headphones in the past year – are inexpensive, excellent sound quality, supported codec aptX, very good design, operation time – about 8 hours, can be folded and put away in his pocket.
Design, construction
Headphones are not very expensive, but I liked the design. Remembered the old days, when I went to work with a miniature player and iPod Shuffle Headphones Koss, the set was not a road, but the sound quality was excellent. Here are the only places in the player was not enough, had to constantly delete boring tracks, add new ones. Its fun. Now the music player or smartphone lives for months, years without change – if it is not a model with 16 GB of memory, it is unlikely you will generally think of something to remove. In addition, there is an internet radio, SoundCloud, subscription music and other ways to listen to music. All this is great, but it leads to the fact that many bought albums manage to listen only fitfully when given free time – and sometimes it is rare. But before zalesh fresh in memory, listening, until you go from office to the subway, in the car while you go home – now there are plenty of opportunities to listen to music, but just do not have time.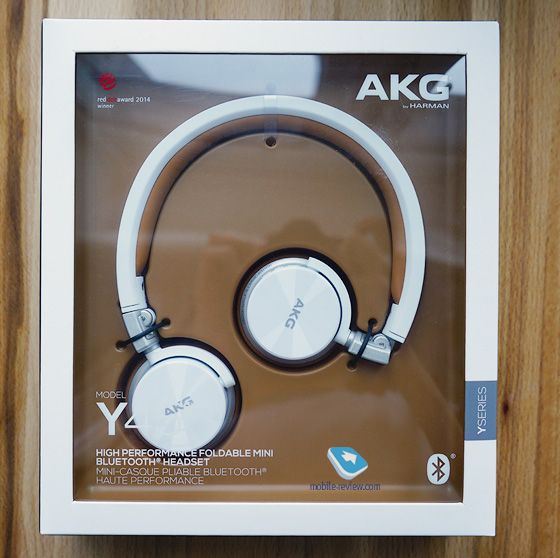 However, during the test fails to carve out half an hour, an hour to listen to something interesting. Especially when in the hands gets such an interesting model. And AKG Y45BT very interesting. In a large box are very small headphones, there are black, have white with brown. It is good that a test was the second option.
Headphones are made very carefully, claims to build there. If you shake, no squeaks, it already says a lot. The cups can be folded into a headband, in principle, the headphones fit in the pocket of outerwear. The upper part of the headband of rubberized material, very pleasant to the touch, in eco-leather with some soft filler. Ambushyury as miniature airbags without perforation in the middle of the fabric insert. On the right cup – volume buttons, power button, multi-function button. You can use it to answer the call, play or pause, rewind the track.
Supports Bluetooth 3.0, profile A2DP V1.3, AVRCP V1.5, HFP V1.6, HSP V1.2. There is a built-in microphone on the headset is insertion of a metal with a perforation. Next – 2.5 mm jack, you can connect headphones to the audio cable and use your smartphone or tablet if battery low.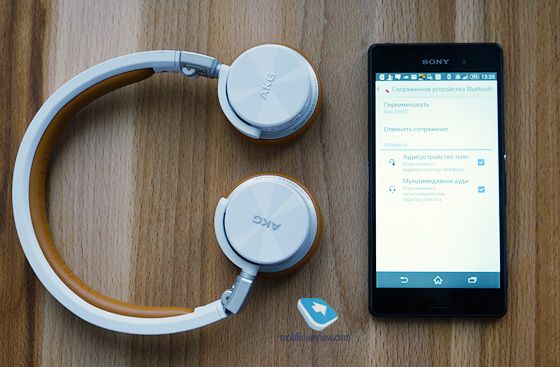 Runners of metal risks, this allows select portions identical on each side. On the cup has an area of NFC, it is a pity that there is no marks on which one. This will help you quickly connect your tablet or smartphone based on Android.
Overall, the design is excellent, at no extra headphone parts, all securely. That's just not clear why use a 2.5 mm jack – find an audio in which case it is quite hard.
At the head headphones sit well, I did not notice any inconvenience. The cups are small, do not completely cover the ears, around the music perfectly audible. If you bothered to wear a headband on your head can be lowered to the neck, so too it is convenient to listen to music, especially if you sit.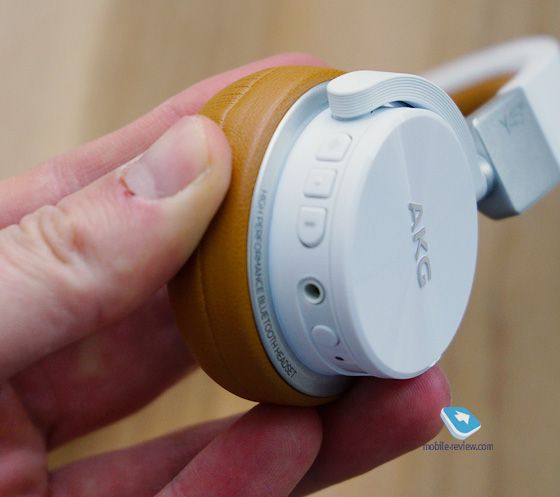 Operation time
Claimed battery life in playback mode is about 8 hours to charge using a conventional connector microUSB. To recharge the battery, take about three hours. Includes only the cable, power supply unit no.
Sound quality
I used headphones with the iPhone 6 and Sony Xperia Z3, when connected to the last pop-up window with a notice that the device is connected aptX. This is a huge plus devices, in addition to aptX, supported and AAC.
The sound quality is excellent, not the usual Bluetooth for artifacts, no sound is ringing, no pohripyvany at maximum volume. Headphones pleasantly surprised volume, detail, if the tracks of good quality, Y45BT able to give you a very pleasant emotions. And these headphones are inexpensive, here is another big plus.
Review of Bluetooth-headset AKG Y45BT
updated:
December 19, 2014
author: