Review headphones Bose SoundTrue on-ear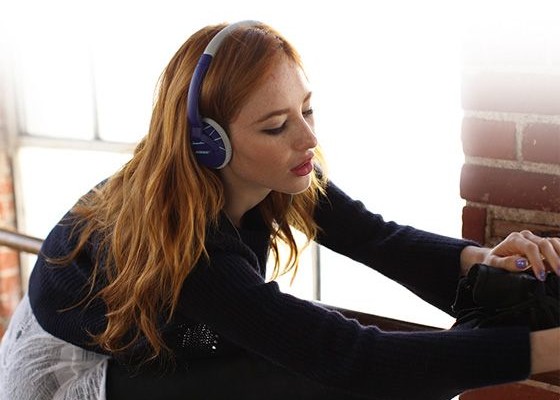 Interesting compact headphones Bose, a new series called SoundTrue. The company said about simplicity, fresh design, comfort. An interesting model for those who do not need the "bells and whistles".
Design, construction
In Bose do not only sophisticated noise canceling headphones for travelers who wish to listen to the silence. The company has a long history and make simple headphones as false, and false. In Bose SoundTrue do not look for any technical bells and whistles. This compact model with a striking design for young people. For girls. And for those who love the sound of Bose, but does not want to pay for noise reduction and other things. Let me remind you that you can buy something from a series QuietComfort noise-canceling, SoundLink – headphones (headset) with Bluetooth. But in 2014 there was a line SoundTrue, this overhead monitor headphones and capable of working with any equipment, connect only via cable. I personally would "monitor" like planting more, but it's a matter of habit – whether you are accustomed to the fact that the cup is around the ear. In Bose SoundTrue this review cups made like a pillow in the center – audiotkan, the material is interesting, soft. About convenience talk later until about design.
Folding headphones, it is appreciated by those who do not like to wear bags, accessories can be hung around the neck or put into the pocket of his jacket. Cable is disconnected, a cup connector 2.5 mm, so keep that in mind. The cable itself is thick, there is a remote control works with any technology Apple. Three buttons, two for volume control, a multi-purpose: Play / Pause, rewind and fast forward. The colors are unusual for Bose, light green cable, the same insert on the inside of the headband, beige leather, the case of dark blue plastic. All together it looks harmonious. The headband of the metal structure does not look lax, all securely. I also liked the little things, Bose labels on the cable. Wanted to find fault with its length and a half meters to the eye, but it is convenient to use a headset with your computer, laptop. In general, let it ride.
This model is available in several versions, may appeal to both men and women. By the way, a good gift for any holiday neutral (or so) – February 14 and birthday give girls the technique is not necessary. Can not understand.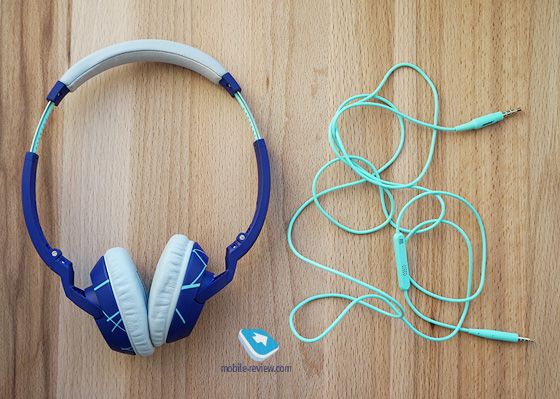 So, about a few options. In addition to blue with a pattern, there are green, black, white, each with its own chip. For example, in the center of the black headphone ear cups enclosing red audiotkan.
Complete Case is nice but it was too massive headphones I personally dragged in your pocket or around your neck while walking. They are quite practical, material during use is not overwritten.
In general, the design, the design for convenience of adjustment. Buttons on the remote are pressed clearly, headphones look great.
Dimensions – 19.1 x 15.2 x 5.1 cm, weight – 111 grams.
Convenience
Headphones do not cover the ears completely passive noise isolation thinks not. Right now the music is playing in the columns, and I heard it perfectly, almost like without headphones. But here's the feeling of wearing nice, the bow is very easy, no pressure, ear cushions are very thin skin, feels like velvet. Material inside to measure the elastic. In general, the clock can be worn without damage to health. That's just I'm more used to "monitor" to completely cover the ears headphones. It is clear and understood by all barrier from the outside world. And the more annoying when someone comes up and starts to say something – as if no one can see what you're all in the music, all the work and you just do not care about the outside world.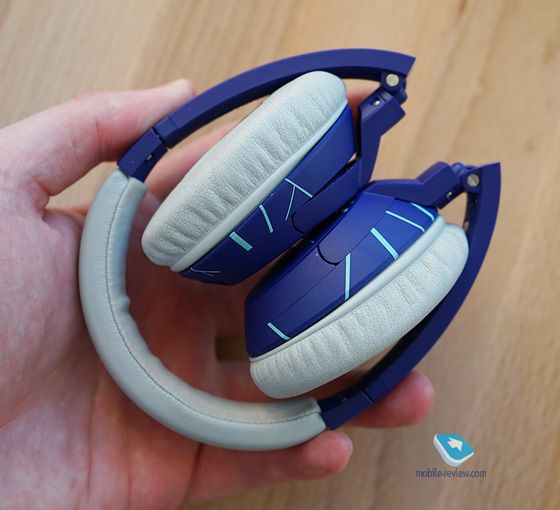 Music
Headphones used with the iPhone 6 Plus, Sony Xperia Z3, laptops, tablets, tried to present a picture when it is the only headset for all home appliances. What can I say? For compact folding headphones SoundTrue play very well, though not exciting. The sound here with an emphasis in the bass, vocals a little lost, middle, sluggish, some tracks are practically invisible.
But frankly, the music is not forced to shake his head to the beat. Perhaps because of this construction, it is impossible to get rid of external noise? I do not know.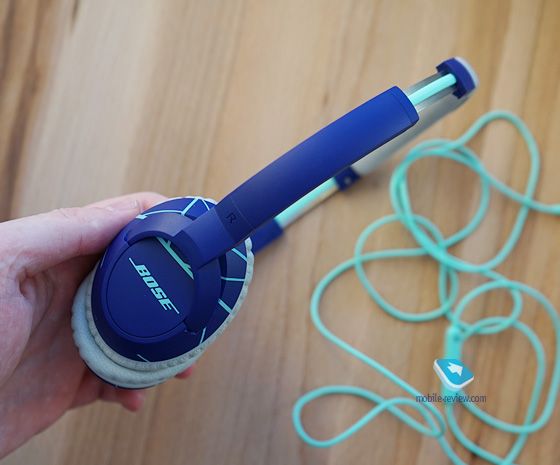 Conclusion
In the retail headphones are about 10 000, you do not believe? Me too. In the US, the price – $ 150, before the model could be for many the first Bose in life, now these headphones can not afford not all, not talking about youth. Actually, lately I do not know how to write Glaucus conclusions, because the price – one of the main characteristics of the product. And how do you know the price of new items, so just do not believe it. And it is impossible to somehow get around this time, such as, "Well, okay, 30 000 rubles for headphones – this is normal." No. For this Model 10 000 is clearly a lot at any rate, you can find things more interesting. For Example? For example, excellent Sennheiser Momentum Over-Ear can find for the money. And this is a completely different level and a different story.
Review headphones Bose SoundTrue on-ear
updated:
February 19, 2015
author: