Represented CPU Cooler Deepcool Assassin II with a "rubber fans"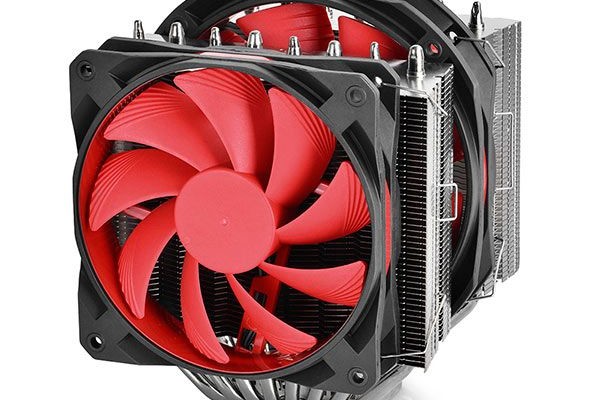 Last summer at Computex 2014 was seen CPU cooler, similar to the model Deepcool GamerStorm Assassin. One of the features of the product was its use in construction of two different sizes of fans 120-mm and 140-mm, and not normal, but with the blades of a very strong and hard rubber, thus minimizing vibration during operation.
Some time ago, the novelty has expanded assortment Deepcool, received the name GamerStorm Assassin II.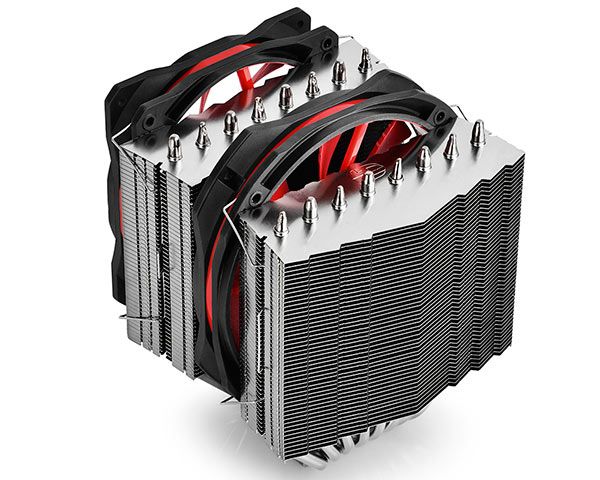 The impressive structure has dimensions of 143 x 158 x 167 mm (without fans) and weighs 1479 It consists of two aluminum radiators, heat which flows through eight U-shaped nickel-plated heatpipes.
Between the radiators mounted on a larger size fan. It rotates at a speed of 300-1200 rev / min, which corresponds to the noise level 17,8-26,5 dBA and airflow to 119 m³ / h. The rotational speed of the second fan – 300-1400 rev / min, which corresponds to the noise level 17,8-27,3 dBA and air flow to 115.6 m³ / h. The fan hydrodynamic bearings.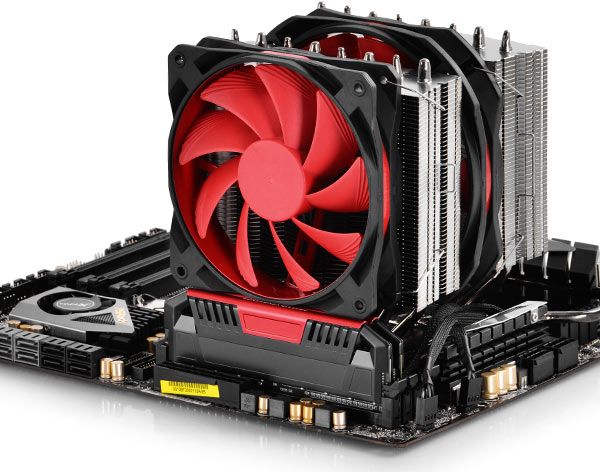 Cooler Deepcool GamerStorm Assassin II is compatible with all modern desktop processors
The cooling system is compatible with Intel processors in LGA 2011-V3, 2011, 1366, 1156, 1155, 1150 and 775, as well as with AMD processors by FM2 +, FM2, FM1, AM3 +, AM3, AM2 + and AM2.
Represented CPU Cooler Deepcool Assassin II with a "rubber fans"
updated:
February 7, 2015
author: