Pentium processors generation Braswell will appear in the third quarter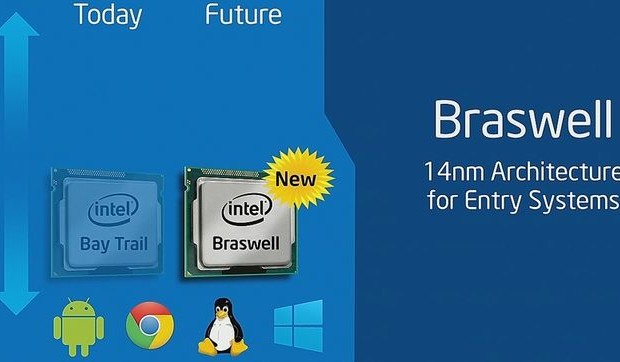 Not so long ago we reported that the appearance of the first processors Intel Braswell is expected early in the second quarter. These 14-nanometer chips will get 1 or 2 MB of cache memory of the second level, dual-channel DDR3 memory controller and graphics with DirectX 11 support.
Now available resource Fudzilla was information on the characteristics of one of the representatives of the family Braswell, who will enter the market under the symbol Pentium N3700. This product will replace the current 22-nanometer chip generation Pentium N3540 Bay Trail.
Like its predecessor, Pentium N3700 will have four cores without the support of technology Hyper-Threading. The nominal increase in the frequency and amount to 1.6 and 2.4 GHz versus 2.16 and 2.66 GHz, the model Pentium N3540. The maximum value of the dissipation of heat from the representative Braswell family will be at 6 W 7.5 W against its predecessor.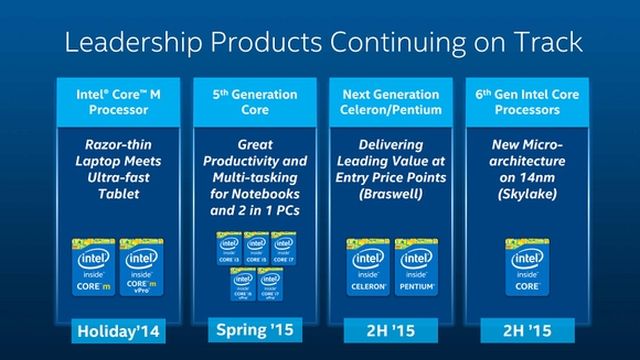 Pentium N3700 receive 2 MB cache, memory controller DDR3L-1600 and the graphics controller Intel HD Graphics with a frequency of 400/700 MHz. Type of execution – BGA. It is noted that based computers Braswell can work with operating systems Chrome, Linux, Windows 7, Windows 8.1 and Windows 10.
It is curious that, according to Fudzilla, processor Pentium N3700 will be available in the third quarter. This suggests that the announcement Braswell in the second quarter of the year may not take place. Although it is possible that the first in a family of products Braswell debut under the name Celeron.
Pentium processors generation Braswell will appear in the third quarter
updated:
February 18, 2015
author: