Mini laptop Acer Aspire E11 moved to the platform Intel Braswell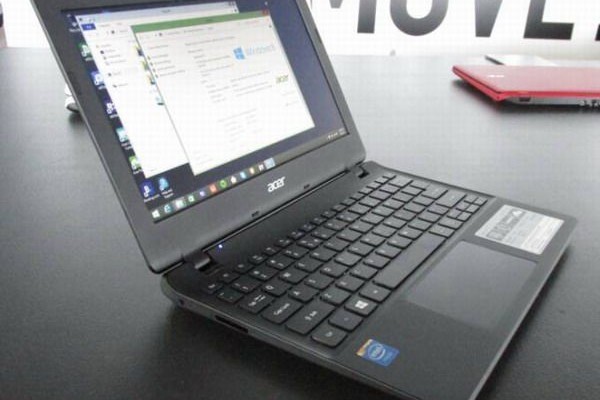 Acer has undertaken to update its range of laptops and compact laptops reached E11 and V11, introduced last year. They are built on Intel Series Bay Trail, which is not so modern, so that from now on they are transferred to a new CPU Intel Braswell.
So far, only one presented an updated model, renamed the Acer Aspire ES 11-131, and its sales will start in July this year at a price of $ 230 for the minimum configuration. This cost came in, in particular, the processor Intel Celeron N3150, so cold and economical that it does not need any cooler or a powerful battery. It consumes only 6 watts of power, but it boasts four cores. The notebook also find 4GB of RAM, a hard drive with 500 gigabytes, full-size network card and HDMI-port, plus a set of inputs USB 3.0 and USB 2.0. In addition, the mentioned oversized touchpad.
Laptop Acer Aspire ES 11-131 received plastic case without additional amplification and the screen is 11.6 inches diagonally, whose resolution – 1366×768 pixels. If desired, from the hard drive can be abandoned in favor of a 32-gigabyte internal drive and increase the amount of RAM up to 8GB. Software in all cases – a Microsoft Windows 8.1, which will soon be upgraded to Windows 10.
Mini laptop Acer Aspire E11 moved to the platform Intel Braswell
updated:
April 25, 2015
author: