MWC 2015: Alcatel Onetouch Introduces WiFi LINK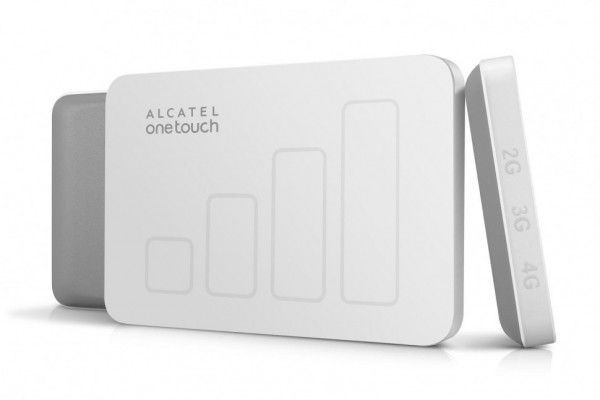 Alcatel Onetouch Introduces Wi-Fi Links. These are mobile hotspots that you always and everywhere have access to wifi. You can be your laptops, tablets or other Wi-Fi devices to connect to the wireless network with their own choice.
The Wi-Fi links are small and therefore fit effortlessly into your pocket. They are also compatible with all Wi-Fi devices and they need downlink speeds of up to 300Mbps (4G +), 150 Mbps (4G) or 21 Mbps (3G) can achieve. The Wi-Fi + 4G LINK offers a wide choice of configurations, with both an LCD screen to clear all the information at a glance, like a LED display for easy user experience. For these configurations are available special removable battery (1800 mAh and 3600 mAh).
Besides choosing the connectivity that suits you, you can also choose from the number of devices you want to connect: ten devices to the 3G version to 32 devices with Wi-Fi + 4G LINK. The corresponding app that is available for the 4G and 4G + devices, allows you to control the hotspot of distance with a smartphone, tablet or laptop. The application is compatible with Android and iOS, and displays the connection status and data rates again. Furthermore, the app SMS management possible, you can be checked with the battery status and there is an automatic save mode on. The Wi-Fi LINK app is available in the Google Play Store and the Apple Store.
MWC 2015: Alcatel Onetouch Introduces WiFi LINK
updated:
March 4, 2015
author: