Supercard Stratos replace all credit cards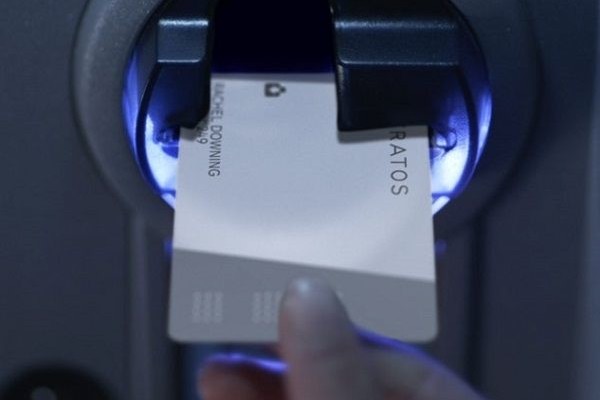 Stratos company was founded in 2012. Its creators have decided not to use crowndfound platform, and raised $ 7 million from private investors. This allowed them without being under constant pressure to donate their blood community, slowly develop its technology and develop marketing direction. The downside of this is a little known Stratos.
TechCrunch staff managed to visit the office and "live" to get acquainted with the new development. Universal card that resembles a regular credit card will be bundled with the device for reading magnetic strips that can be connected to your phone. To add their bank cards in the system is sufficient to carry them through the reader by running a special pre-application. CTO Henry Balanon says that key information cards are not transmitted to the server Stratos. The company receives only the minimum required data that is used to determine the authenticity of the user.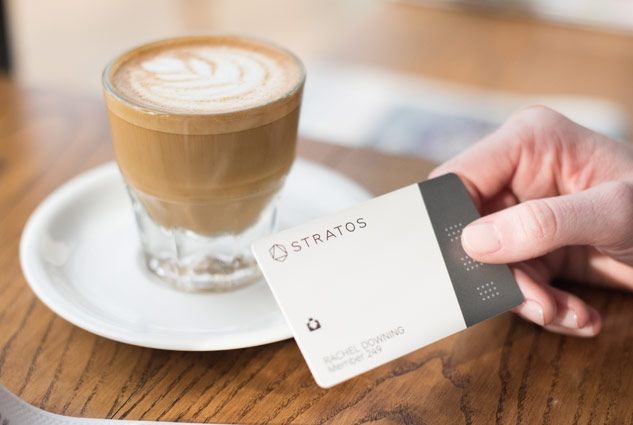 After scanning the card (there may be an almost unlimited number), users can choose three of them, which can be accessed directly through the service Stratos. Information card is encrypted and stored locally on your phone. On the back panel of the Stratos has two magnetic strips, which allows the card to work with virtually all types of readers. As noted by the developers, the competitors' solutions are deprived of such opportunities.
On universal cards Stratos subscribe. Annual usage costs $ 95, and for membership for two years will have to pay $ 149. Delivery of cards will start in April.
Inside Stratos Card are printed circuit adapter Bluetooth LE, several indicators and slim lithium-ion battery, a charge which will last for two years. All this is placed in a waterproof housing, which meets the requirements of ISO 7810 safety and ISO 7816. In addition to banking level encryption in the card added an additional level of protection. If a card for a user-defined time distant from the smartphone user, it is automatically locked and becomes useless for kidnapped her attacker.
Note that these solutions also promote Coin and Plastc.
Supercard Stratos replace all credit cards
updated:
March 4, 2015
author: