Liquid cooling for the next cards AMD flagship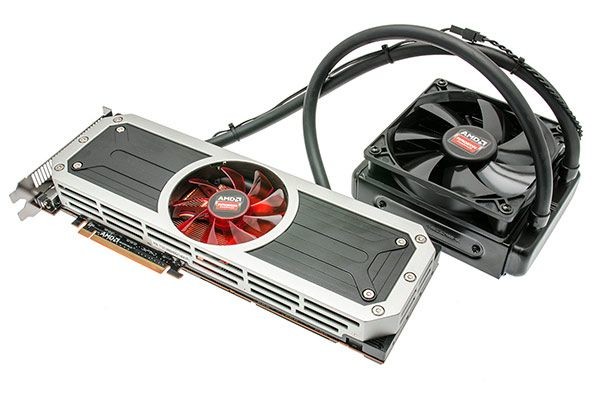 The debut of the next generation of video cards AMD Desktop is every day closer, and for this reason it is not surprising the proliferation of news and rumors about the technical features of these products.
We know that the proposal will be top of the line GPU indicated by the code name of Fiji, combined with stacked memory HBM can ensure maximum theoretical bandwidth values much higher than those currently available. The chip Fiji will be constructed with production technology to 28 nanometers, not being available at the moment a more advanced technology for the production of GPU designed to desktop systems.
To ensure high performance and low noise levels AMD would be willing, according to reports from the site wccftech, to adopt a system of liquid cooling of closed type for the Radeon R9 390X. This is not a novelty in the absolute sense as the American company has followed an identical approach with the Radeon R9 295X2 that combines two GPUs on a single PCB family Hawaii.
According to the source of the liquid cooling system to be adopted for this card will be provided by Cooler Master, a company that operates with its own time for CPU products in this sector. The adoption of a kit liquid will lead to a standardization of the cards on the market; for AIB partners AMD will be difficult to be able to offer something different than the reference design.
A liquid cooling kit should allow to contain operating noise and operating temperature of the GPU markedly, important features in general and in the specific case considering the use of 28-nanometer manufacturing technology. The expected considerable complexity of the GPU Fiji which will obviously have repercussions consumption not contained, an element that is only marginally affected by the use of a liquid cooling system as the one expected.
Liquid cooling for the next cards AMD flagship
updated:
February 16, 2015
author: