ASUS RT-AC3200 tri-band router provides 3200 Mbit / s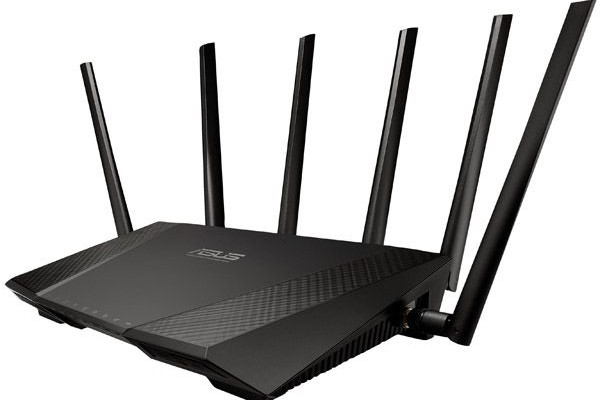 At Computex last year showed us the ASUS RT-AC3200. This router is according to manufacturer capable of a speed of 3200 Mbit / s, although we must here remark that all the theoretical maximum speeds of all frequencies are added together. We have in the case of the RT-AC3200 thus do with two 5 GHz frequencies and a 2.4 GHz band. Furthermore, there used AiRadar, a marketing name for beamforming.
Under the hood of this gigabit router we find TurboQAM Broad Comm technique consisting of the BCM4709 and BCM43602 and BCM43602 twice. We find 128 MB flash memory, 256MB DDR3 RAM, space for a PCI Express Mini Card, 6-stream tri-band 802.11ac and AiProtect. The latter is a collaboration with Trend Micro antivirus and anti-malware protection. The six antennas offer three-transmit and receive three-making for 1300 Mbit / s per 5GHz network to 600 Mbit / s if the router can use the TurboQAM technology such as the ASUS PCE-AC68.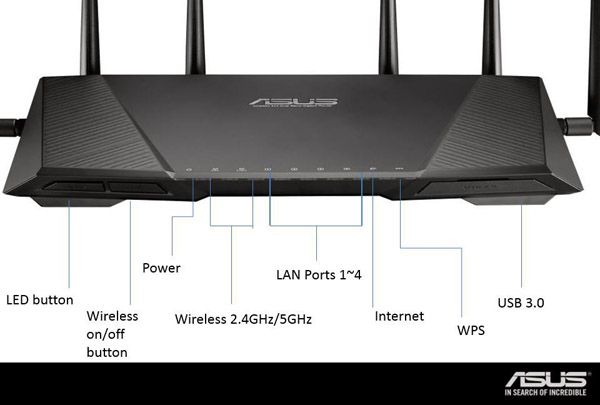 In terms of connections, it provides five network ports, here we are dealing with a WAN and four LAN ports. However, users may choose to have a LAN connection to convert to a second WAN port. Furthermore, ASUS has provided USB 2.0 and USB 3.0.
A suggested retail price is still unknown, given the specifications, we expect that it will be unpalatable.
ASUS RT-AC3200 tri-band router provides 3200 Mbit / s
updated:
February 16, 2015
author: