Sliding front panel of the computer case In Win 503 is made of tempered glass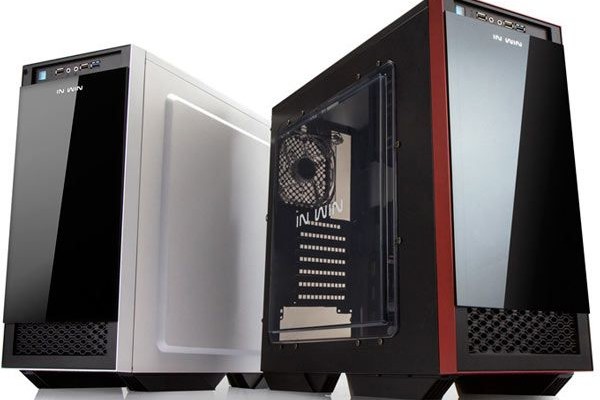 The range of In Win joins computer case model  In Win 503. It belongs to the category of mid-tower and is designed for motherboards size ATX or microATX. In Win 503 is available in two versions with different color combinations.
In both embodiments, the inner surface is painted black, and the side wall has a large window. Material for the body is cold rolled steel 0.6 mm thick. The front panel is made of tempered glass and mounted movable. Sliding it along the vertical axis, you can open or close access to the optical drive bay.
Apart from the two compartments size 5.25 inches, in case there are four places for storage size 3.5 or 2.5 inches and two places for storage size 2.5 inches.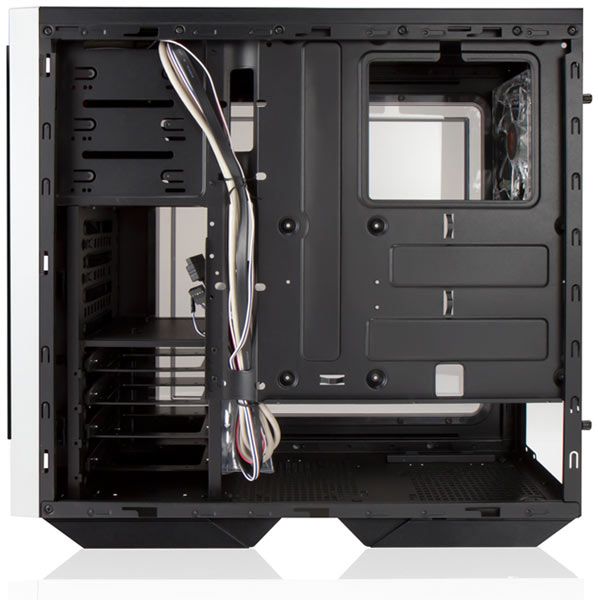 The housing has four fan size 120 mm two – on the front wall; one with LED backlight – on the back; another – at the bottom. The power supply is located at the bottom. Its length can be up to 170 mm, and if you remove the lower fan, and is 220 mm. The maximum length expansion cards – 408 mm, total beds for expansion cards – seven. Processor cooler may be up to 170 mm.
In Win 503 dimensions are 440 x 210 x 472,5 mm, weight – 5.9 kg.
Source: In Win
Sliding front panel of the computer case In Win 503 is made of tempered glass
updated:
April 18, 2015
author: