Mini-PC Asus ROG GR6 built on the processor Intel Core i5-5200U (Broadwell)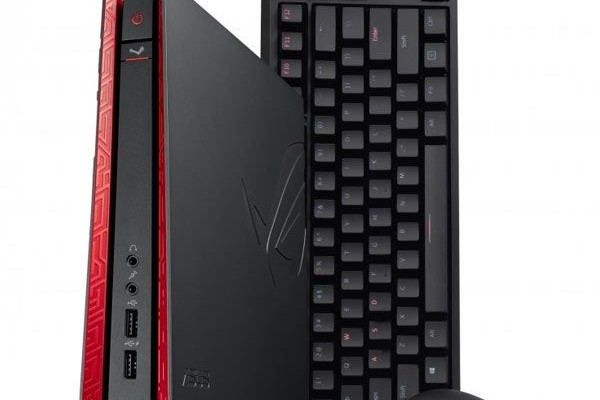 Asus has released a gaming desktop mini PC, continues the line started last fall model Asus ROG GR8.
The advantages of the system, collected in the body corporate colors ROG, attributed the small size – only 238 x 245 x 60 mm, as well as low noise level: 20 dB at idle, 28 dB – under full load.
Key terms of the system – the processor Intel Core i5-5200U (Broadwell), 8 GB of RAM DDR3L-1600, 3D-card Nvidia GeForce GTX 960M and the HDD up to 1TB or SSD up to 256GB. Provided for doubling the amount of RAM and installing a second drive size 2.5 inches. Computer equipment includes LAN is Wi-Fi 802.11ac, and Gigabit Ethernet, HDMI video output and DisplayPort, as well as four USB 3.0 ports and two ports USB 2.0, one of which can be used for fast charging of mobile devices even when the computer is turned off.
For a complete happiness manufacturer proposes to add a set of mouse and keyboard ROG Gladius M801 mouse or keyboard ROG Sica and RA01.
The computer comes with Windows 8.1 OS & Software Steam Big Picture Launcher. Its price and timing of the sales data yet.
Source: Asus
Mini-PC Asus ROG GR6 built on the processor Intel Core i5-5200U (Broadwell)
updated:
April 18, 2015
author: