Imagination Technologies has introduced a new chip for video game consoles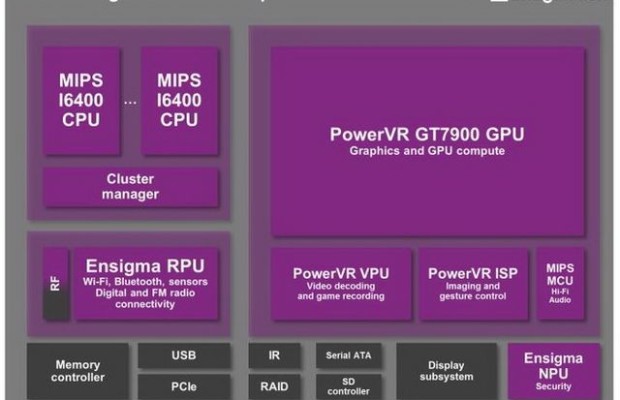 The company Imagination Technologies, known for its graphics cores PowerVR, has introduced a new chip for low-cost gaming consoles, equipped with the most powerful in the history of graphic core – GT7900. In general it is represented in the diagram of the universal processor architecture MIPS, but nothing prevents build it in other processors, such as the ARM architecture or x86.
The new kernel has 16 shader clusters, giving a total of 512 ALU, and when working at 800 MHz capable of a performance at the level of 800 gigaflops normally FP32 or 1.6 teraflops mode FP16, which is used when you need speed and efficiency, and accuracy is not very important. For comparison, Tegra X1 develops at 1 GHz in the order of 1 teraflop FP16 and 512 gigaflops in FP32.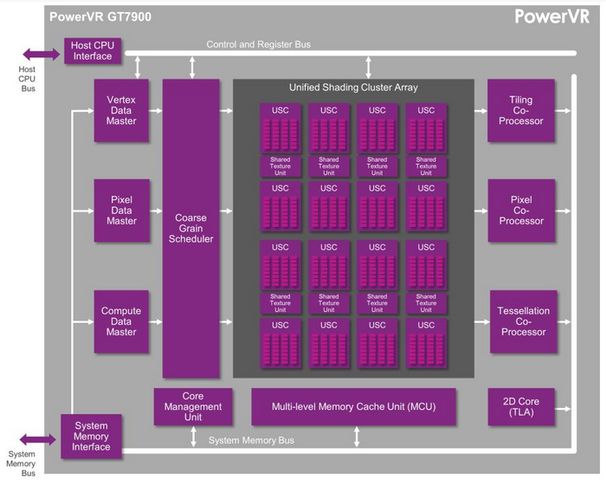 As processor cores used MIPS I6400. However, this chip is not designed for use in smartphones and is aimed at the market of inexpensive gaming consoles and set-top boxes so that it can likely be found in the Android TV. Among the other features of the new chip is the possibility of playing 10-bit YUV color space at 60 frames per second and support standard OpenGL ES 3.1.
Imagination Technologies has introduced a new chip for video game consoles
updated:
March 1, 2015
author: