HGST demonstrated a 10-terabyte HDD and SSD with NVM Express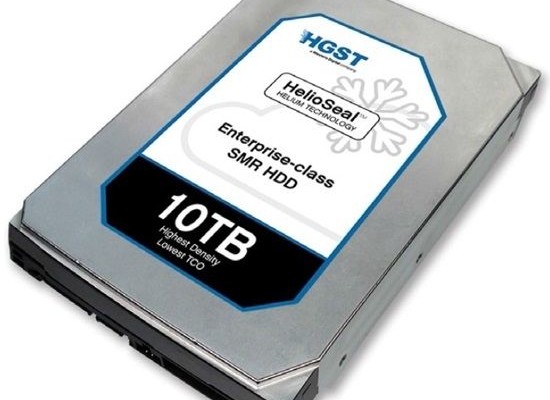 During the conference in 2015 OCP US Summit HGST company demonstrated its new 10-terabyte hard drive enterprise-class solid state drives and SN100 series with support for logical interface NVM Express.
This HDD is designed for use in cloud applications is low cost in terms of 1 TB disk space and high energy efficiency. High recording density is achieved through the use of new recording technology with partial overlap of adjacent tracks Shingled Magnetic Recording (SMR).
Furthermore, sealed storage chamber filled with helium, whereby possible to reduce the power consumption (the helium density less than that of air and therefore reduce friction during rotation of the plates). Helium also allows to reduce the distance between the plates without any risk of overheating. To create a sealed enclosure which prevents leakage of helium out, the company uses proprietary technology HelioSeal. By the way, this solution allows you to drop your hard drive in immersion cooling system (liquid immersion), whereas conventional "air» HDD for this will not do.
In addition to hard drives, HGST also showed their Flash Drives server class Ultrastar SN100 Series, made in the form of cards PCI Express, with support for logical interface NVMe. Their capacity is up to 3.2 terabytes. Will also be offered, and 2.5-inch models.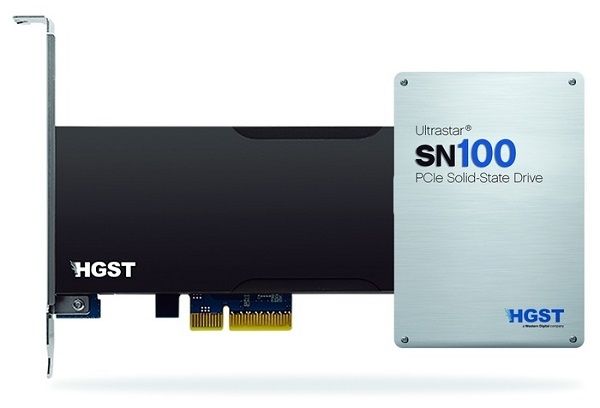 Event 2015 OCP US Summit held from 9 to 11 March in San Jose (California). As noted, the prototypes Ultrastar SN100 Series are now available to customers. As for the 10-terabyte HDD, they are also not yet commercially available, but evaluation copies are available.
On the first day of the event HGST also held a presentation on «SMR – Why are you so Cold?». In the report, the company told about the features of the technology SMR, improving storage performance with its use, the prospects for the introduction of SMR HDD applications in the so-called "cold storage", such as archival services.
Source: HGST
HGST demonstrated a 10-terabyte HDD and SSD with NVM Express
updated:
March 11, 2015
author: