Head-mounted display Xiaomi Mi VR demand for two smartphones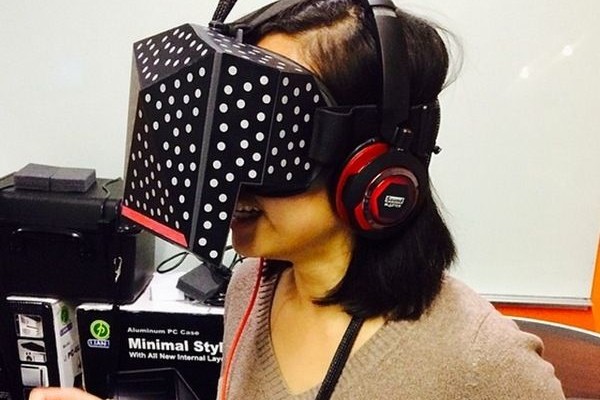 As we know, the first commercial product platform Oculus is a virtual reality helmet Samsung Gear VR. To be precise, it is a "blank" for the helmet since the processing and output of information involved in the smartphone Galaxy Note 4, which must be installed in the helmet. This makes the device a niche, so you buy a smartphone only to test the technology, clearly, no one will.
On the other hand, the volume of sales of these smartphones quite allows Samsung to release a similar device. Apparently also considered and Xiaomi, which is also developing his helmet. Not difficult to guess that the device will be called Mi VR.
As a helmet Samsung, Xiaomi Mi VR is not self-contained and requires the connection of the smartphone. More precisely, the two smartphones. Yes, to complete the work required helmet just two of the most expensive in the range of machine Mi Note Pro. It is unknown how this model will be popular, but Xiaomi can afford to experiment.
To pair your smartphone with each other will be used special software. Helmet Mi VR get enough to pile up, but for each eye will be allocated a separate display diagonal of 5.7 inches 2560 x 1440 pixels, than can not boast any other similar product. However, the cost of a smartphone is $ 530. But the owners of the two models Xiaomi will be handing out free helmets.
Source: Xiaomi
Head-mounted display Xiaomi Mi VR demand for two smartphones
updated:
April 1, 2015
author: