Fractal Design has announced new fans Dynamic Series and Silent Series R3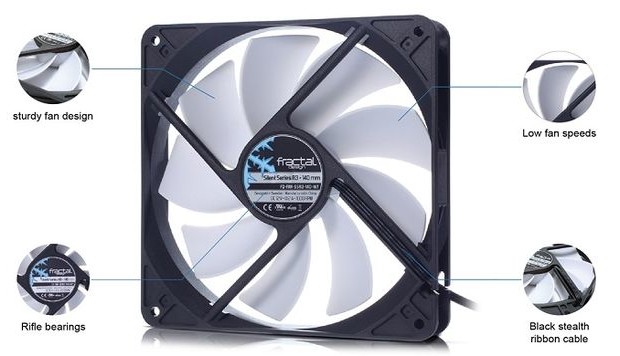 The company Fractal Design, known for its buildings, presented to the enthusiasts a whole new set of fans. More precisely, the two rows – Dynamic Series and Silent Series R3, with the latter to replace the model Silent R2. This series is designed for a wide range of customers, and are in line with the model of the impeller diameter from 40 to 140 millimeters.
Series fans Silent Series R3 uses the three-wire connection without the possibility of pulse width speed control. Nevertheless, the noise level for all the models in the series of claimed at 22 dBA or less. Bearing Type – bearing threaded (rifle bearing). The maximum speed varies depending on the diameter of the impeller and is between 1500 revolutions per minute for 92-millimeter fan 140 to 1000 in-millimeter embodiment.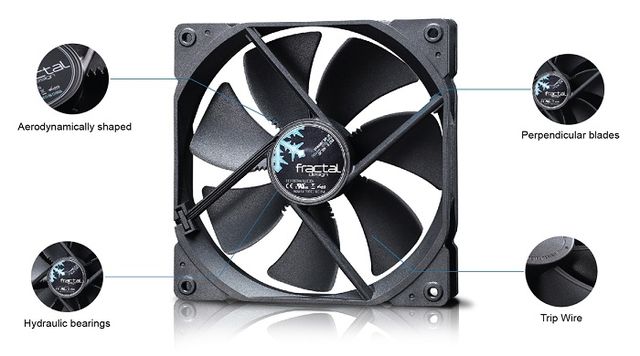 Dynamic series is designed for high-end systems, and it uses a liquid bearing. This line includes two models – a diameter of 120 and 140 millimeters, different colors. The rotational speed of the older model is 1000 rpm, the younger – 1200 revolutions per minute, and the noise level in both cases does not exceed 19.5 dBA. Prices are quite democratic: $ 11 and $ 13 (120 and 140 millimeters), and Silent Series R3 and even cheaper – $ 8 and $ 10. Model with a smaller diameter of the impeller are from $ 6 to $ 7.
Fractal Design has announced new fans Dynamic Series and Silent Series R3
updated:
February 19, 2015
author: