Foxconn is preparing for mass layoffs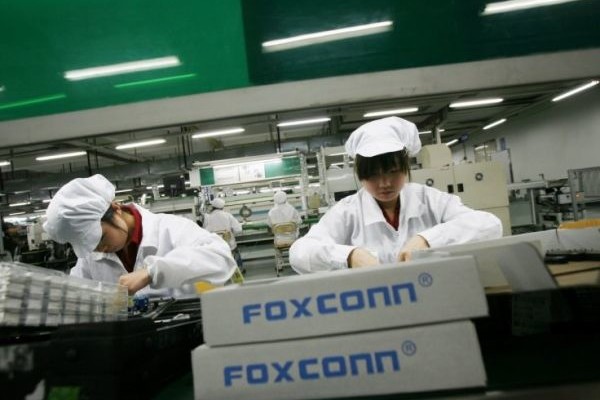 The world's largest contract electronics manufacturer Foxconn Technology Group may be flooded with a wave of layoffs, with increased wages in China and the slowdown in the company's revenues. This is news agency Reuters said the representative of the Taiwanese contractor.
The publication notes that in the peak season of production at Foxconn employs about 1.3 million people, making the company one of the largest private employers in the world.
Special Assistant to the Chairman of the Board Foxconn Lewis Wu (Louis Woo) said that since 2010 the cost of wages and salaries rose by more than twice. The company began to raise wages after a series of suicides of employees who were dissatisfied with working conditions.
Over the past three years, the labor force at Foxconn stabilized, said Mr. Wu, who was asked about any plans to reduce the total number of staff gave a positive response. Thus the representative of the company did not specify any dates for the upcoming layoffs, nor their volume.
Foxconn has repeatedly talked about the need of reorganization in the context of a weakening of the financial situation. Between 2003 and 2012 the company's revenue grew double-digit rates, but in 2013 the rise was only 1.3%. However, in 2014, sales jumped by 6.5%, what is the big merit prime contractor Foxconn – corporation Apple.
Foxconn is preparing for mass layoffs
updated:
January 29, 2015
author: