EVGA is expanding its range of gaming mice Torq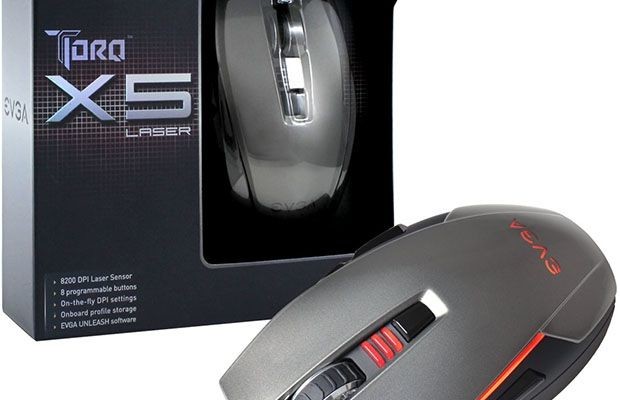 EVGA company entered the market game accessories not so long ago released its first gaming mouse in the autumn of last year, but from the beginning it was clear that she was going to settle permanently in this market. And so it happened – just the other day line gaming mice EVGA Torq, prior of the same model Torq X10, enriched by two new models.
We are talking about mice EVGA Torq X5 and X3, which is attributed to the middle class gaming mice. Moreover, each of the new products available in two versions: with classic optical system and a laser. They are characterized by a resolution of the sensor, as can be seen from the summary table. Also in the junior model set switches with fewer resources.

Junior model, X 3, without the suffix L, also does not support multi-color backlight RGB, limited to red. Price laser models above $ 10, that is the cheapest option, X 3, will cost $ 40, and the laser is already at $ 50. The same is the optical version of the X 5, and laser – is $ 60. These two models are different colors: white for a simple version and steel gray laser.
EVGA is expanding its range of gaming mice Torq
updated:
January 29, 2015
author: