First impression MSI GS30 gaming notebook with loose GTX 980/970 in dock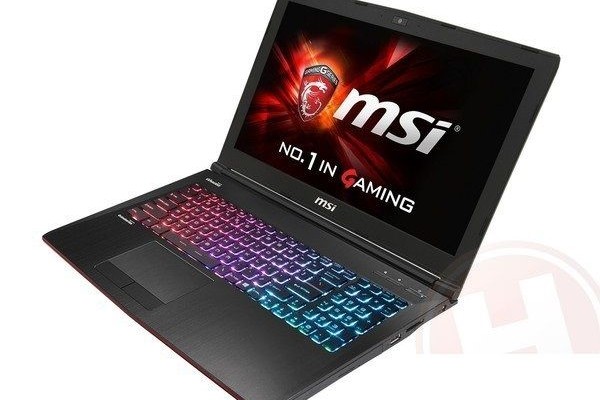 MSI today held a well-attended meeting in the Evoluon in Eindhoven, a day that was marked by the 'system division of the company. Ie the business that enjoys include known for its notebooks. Especially its gaming notebooks. We were given the opportunity to include as again view the special GT80 Titan 18.4 inch laptop with mechanical keyboard that we have discussed in Hardware.Info TV today.
MSI GS30: 13-inch laptop with graphics card
In addition, MSI also drafted the new MSI GS30. This is a 13.3 inch laptop that with the aid of a separate docking station can be provided with serious graphical power. Real serious force in the form of (optionally) a real desktop Nvidia GeForce GTX 970 or GTX 980. The spokespersons of MSI could not yet tell us what exact version of the cards will be implemented. Let's hope for a nice quiet one.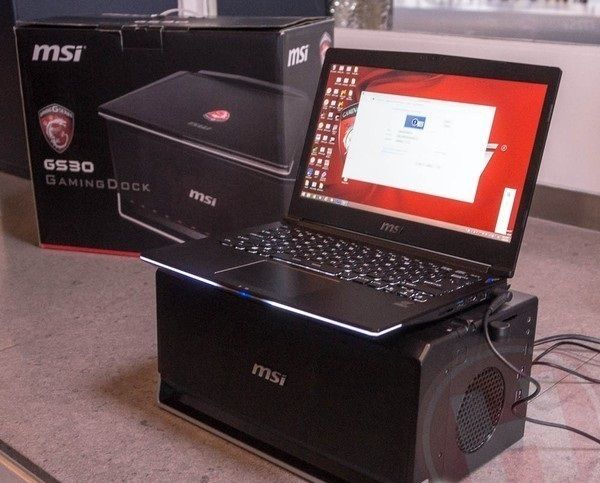 This idea is a bit like the Alienware system. But instead of the docking station with a loose cable is attached to the laptop, disconnect the laptop from MSI on top of the dock via a special, wide connection. Then you can use the graphical power to an external display. The dock has a 450 watt heavy diet to control the graphics card and is equipped with two 5-watt speakers and a woofer with the same power. In addition, the dock provides four USB 3.0 ports, a Gigabit network interface and audio connectivity.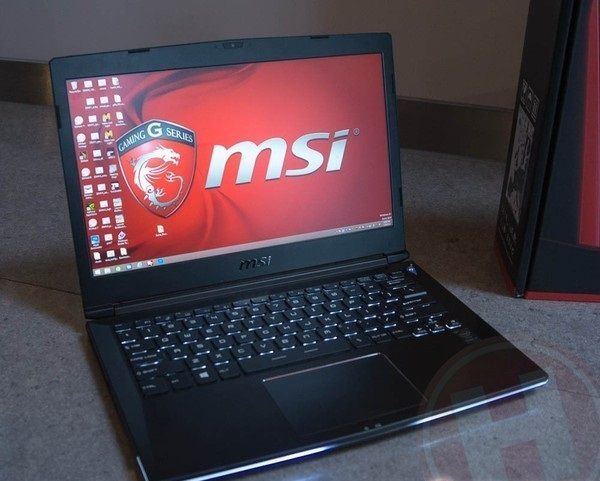 MSI GS30: specs and prices
The MSI GS30 itself has interesting specifications, first of all the weight is only 1.2 pounds and that is not too much. Furthermore, all models feature an Intel Core i7-4870HQ processor. That is a quad-core processor from Intel Haswell generation equipped with Intel Pro 5200 Iris graphics technology.
According to MSI, providing performance comparable to a GeForce GT 650M graphics card that should be able to get into your 50fps Full HD in Skyrim. The laptop itself has two USB 3.0 ports, HDMI, SD card reader and a wired network connection. The latter is driven by a killer-E2200 network chip.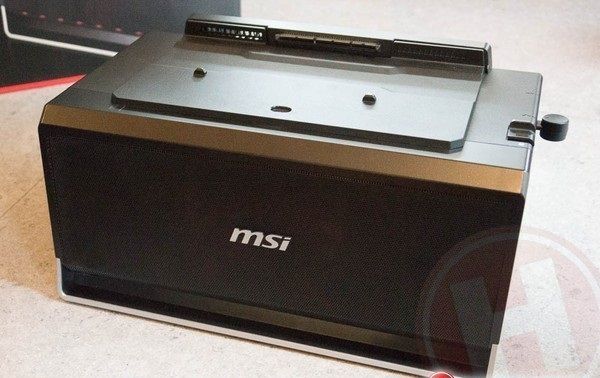 Indeed, the laptop itself has a Full HD screen, 16 GB of memory and two 256 depending on the model or two 128GB SSDs. The laptop is not yet sold separately and not the dock. They can be purchased only together in combination with a graphics card. The MSI GS30 (GS30 or GS30 007NL 2M 2M-008BE) with two 128GB SSDs and GTX 970 is 2299 euros. If you opt for a GTX 980 (GS30 or GS30 081NL 2M 2M-019BE) you also get two 256GB SSDs and you lose 2799 euros.
New GE-Series
The GE series is renewed. This model is positioned slightly below the luxury GT and sleek GS series. The finish is more luxurious. Unfortunately there was no sample present to view, but, inter alia, the plastic is replaced by a metallic material which is similar to the HS series. The GE62 is the new 15.6-inch model and the GE72 is the new 17.3-inch model. The GE72 follows in March, but the GE62 will already be available from next week. The GE62 is a special entrance in the market because it will be equipped with a 4K / Ultra HD screen of 15.6 inch in size.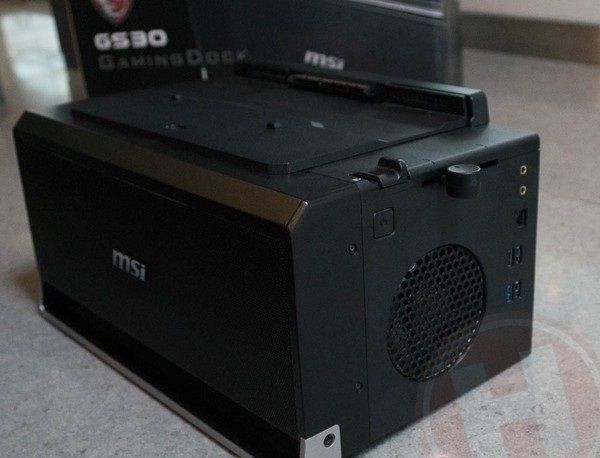 For controlling the display is chosen for a GTX 965m graphics processor with 2GB of GDDR5 memory. So we are quite curious how well this machine is going to be playable. There will be two models. The GE62 2QE-031NL 4K edition with 4720HQ, 16GB, 256GB SSD and 1TB hard drive. These over the counter for 1799 euros. The GE62 2QE-035NL has a 128GB SSD and comes with 8 GB of memory and therefore has 1599 euro are on the price tag.
First impression MSI GS30 gaming notebook with loose GTX 980/970 in dock
updated:
January 28, 2015
author: