Cheap laptops have improved the situation in the PC market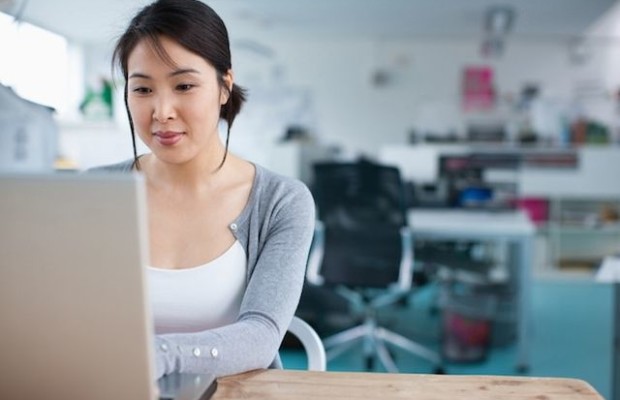 In the fourth quarter the volume of the global computer industry fell by 2.4%, largely due to the weakening demand in the corporate sector. This is reported by analysts IDC.
According to their calculations, in October-December 2014 on the world market were produced 80.8 million PCs versus 82.2 million units a year earlier. This 2.4-percent decline was less than half the experts had expected. Drop in sales was partially offset by a PC growing interest in Chromebooks and inexpensive laptops based on Windows 8 with Bing.
According to a senior IDC analyst Jay Chou (Jay Chou), was higher than forecast quarterly results PC shipments may not signal a market recovery.
"People buy computers primarily as a replacement for systems purchased 3-5 years ago, are becoming less productive. Ie, purchases are made with a view to updating and not for any other reason, "- said the expert.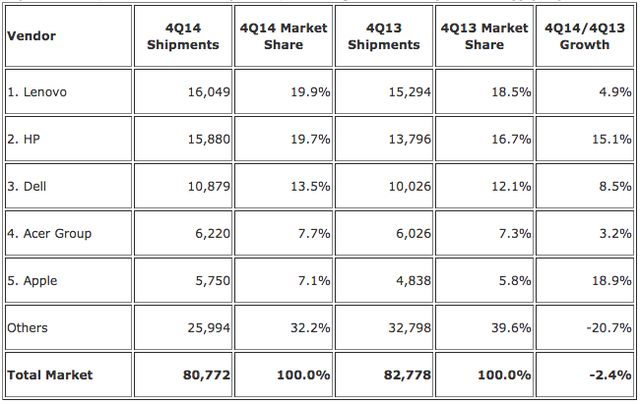 Of the IDC report shows that Lenovo has maintained leadership in the computer industry, having shipped back 16 million products in the fourth quarter of 2014. The market share of Chinese vendors has increased from last year's 18.5% to the current 19.9%.
However, due to the success of the HP in the US, Africa and the Asia-Pacific region, the company was able to get close to the leader, having obtained 19.7 per cent share against 16.7% a year ago. Three leaders closed the Dell, which, releasing about 10.9 million PCs, contented indicative of the presence in the amount of 13.5%.
Cheap laptops have improved the situation in the PC market
updated:
January 14, 2015
author: