CES 2015: Wireless Headphones HearNotes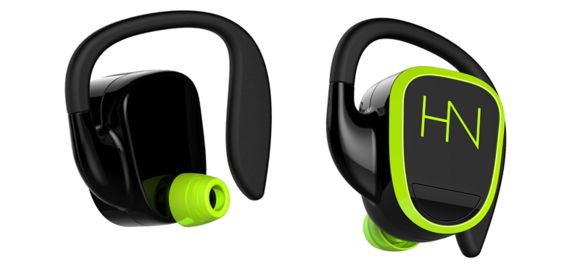 Most of the produced current headphone has one serious drawback – cable. Even if the model is declared wireless, it still left earphone must be connected to the right, so – that's right, cable. It can become confused, lost, or be cut zipper jacket. But at CES 2015 the company demonstrated HearNotes really wireless headphones. They are a hybrid plug-in and headphone sport because there BTE arc, but the main highlight not the case.
Right and left earphones not connected to each other, and built-in battery provides more than four hours of full sound. Of course, it is quite a bit better models with Bluetooth capabilities can offer 10-12 hours of playing time, but there is one important caveat. HearNotes product does not use Bluetooth, but instead it is equipped with a special adapter and receive data from the proprietary protocol on Kleer (from the word Clear).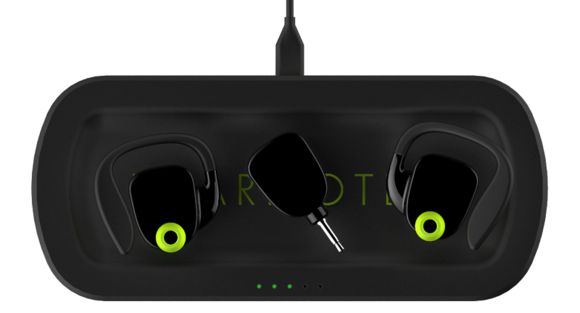 Unlike Bluetooth, Kleer does not use compression and transmits uncompressed stream in 16 bit, 44 KHz, that is most common among music lovers. Apparently, hence the small time operation. However, it is partly offset by a greater range of reliable reception – 15 meters or more, compared with 10 in Bluetooth. In addition, HearNotes very convenient to charge. Enough to put them in the provided case, who works as an inductive charger. However, to pay for the convenience and sound quality will have a lot – the developer evaluates its product at $ 349.
CES 2015: Wireless Headphones HearNotes
updated:
January 8, 2015
author: