Because of the strong dollar global PC sales will fall by 5%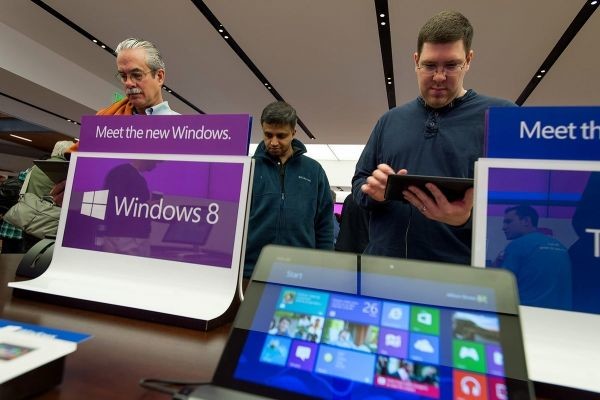 Analysts International Data Corporation (IDC) have adjusted the forecast for the global market of computers taking into account the high value of the dollar and other factors. Experts expect a strong drop supplies desktops and laptops than ever before.
According to the updated forecast, in 2015, manufacturers have shipped to the world market 293,100,000 personal computers, which is 4.9% lower than a year earlier. Before Experts predict negative dynamics at the level of 3.3%.
One of the reasons that influenced the downward revision is the strong dollar, because of which the computers are getting more expensive in many countries. In addition, average prices will rise due to the termination of the program Microsoft Windows 8.1 Bing and growing demand for ultra-expensive hybrid phones with touch screens, say at IDC.
"The rise in the developed regions has helped to stabilize the market in 2014, but long-term growth will depend on the recovery in the developing countries, which, however, seems unlikely, given that there is demand shifting towards mobile devices," – said IDC analyst Loren Loverde (Loren Loverde).
Experts predict that in 2015 the volume of the global computer industry to decline by 6.9% in value terms, while last year recorded a decline of 0.8% (up to $ 201 billion). It is expected that by 2019, PC sales globally will fall to $ 175 billion.
Source: IDC
Because of the strong dollar global PC sales will fall by 5%
updated:
March 15, 2015
author: