Motherboard ASRock X99E-ITX / ac released April 24 to the price of 300 US dollars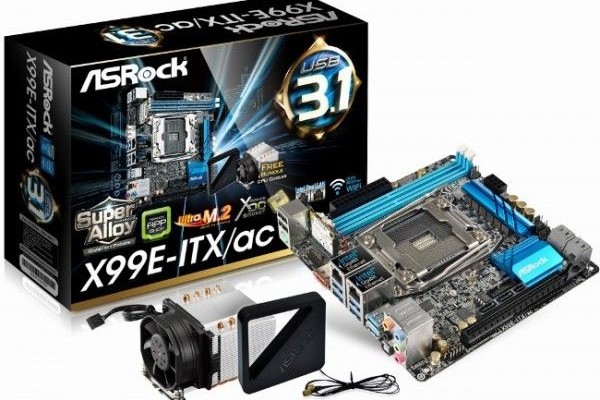 About a month ago, the network appeared the first data on a compact motherboard ASRock on the socket LGA2011-3, dubbed ASRock X99E-ITX / ac and constructed on a printed circuit board format Mini-ITX. Today, finally, it became known that the novelty starts on sale on April 24 of this year, and its retail price, at least for the Japanese market, an amount equivalent to US $ 300.
From the published data of the developer learned that ASRock X99E-ITX / ac uses a 6-phase power system, and it is composed of high-quality electronic components with a high degree of reliability, as well as a special version of the socket, allowing to expect a higher overclocking potential CPU.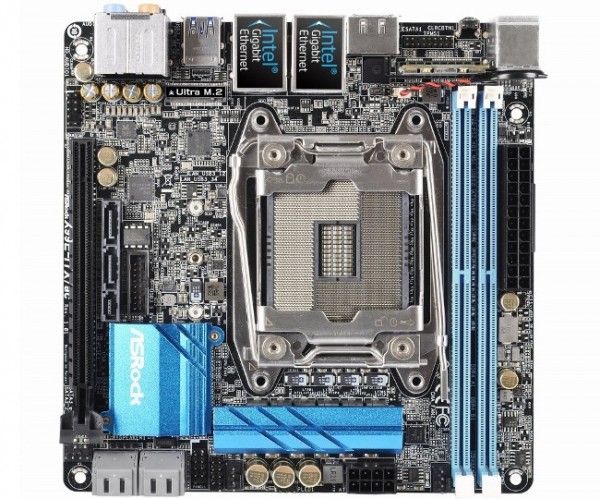 New offer its owner a couple of slots DIMM DDR4, which can accommodate up to 32 GB of RAM DDR4-3200 MHz slots PCI-Express 3.0 x16, mini PCI-Express, Ultra M.2, one SATA-Express and as many as six SATA-III . Implemented manufacturer ASRock X99E-ITX / ac dual network controllers based on Intel, as well as wireless module WiFi + Bluetooth 4.0.
Interface Panel offers users four ports USB 3.0, two USB 3.1 and the same number of USB 2.0, except that there is one eSATA port and hybrid PS / 2. 8-channel audio system is based on the popular codec Realtek ALC1150.


The package includes a compact CPU cooler based on copper heat pipes and fixing the plate for mounting on the CPU water cooling.
Motherboard ASRock X99E-ITX / ac released April 24 to the price of 300 US dollars
updated:
April 10, 2015
author: