AquaComputer announced waterblock for 3D-card Nvidia GeForce GTX Titan X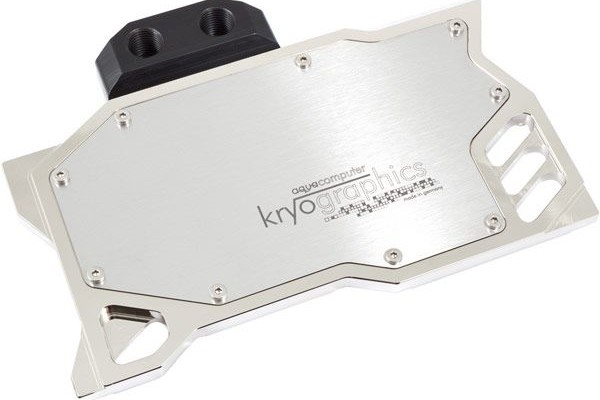 The German company AquaComputer announced waterblock , designed for 3D-card Nvidia GeForce GTX Titan X. It will be available in six variants with different materials and finishes.
The base in all cases is made of copper. It covers the voltage regulator, and a memory chip GPU, wherein the GPU in the base region is formed microchannels mesh width of 0.5 mm. Side of the base in contact with the heat source, polished.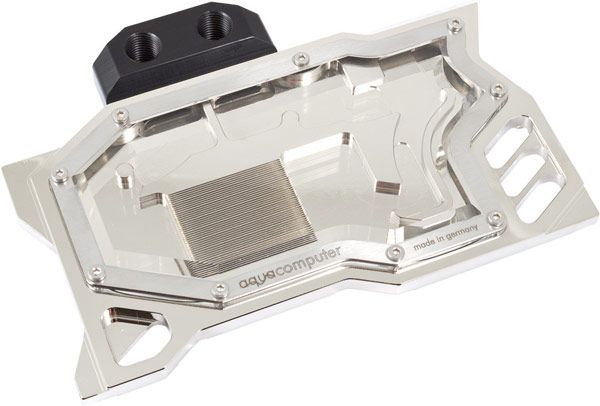 Waterblock is designed for connecting standard quarter-fittings. If desired, the terminal can be replaced by a proprietary adapter, allowing use of waterblocks with several 3D-card configuration SLI.
Make notes that in versions with a transparent plastic cover, it is attached stainless steel frame that can evenly distribute the stress and eliminate the risk of cracking.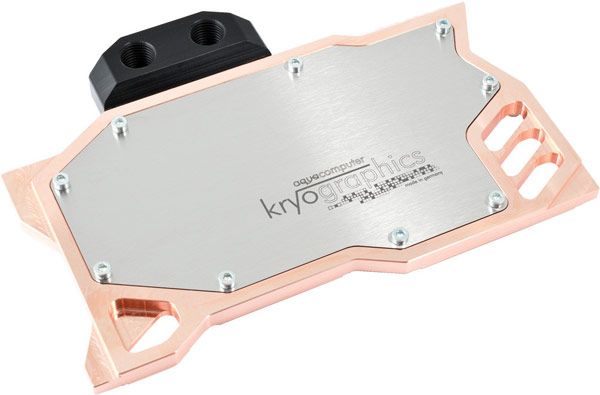 The most affordable option costs about 95 euros, the most expensive, with nickel-plated base – 115.
Source: AquaComputer
AquaComputer announced waterblock for 3D-card Nvidia GeForce GTX Titan X
updated:
April 19, 2015
author: