The Network "lit up" Nvidia Shield Pro console with 500 GB of memory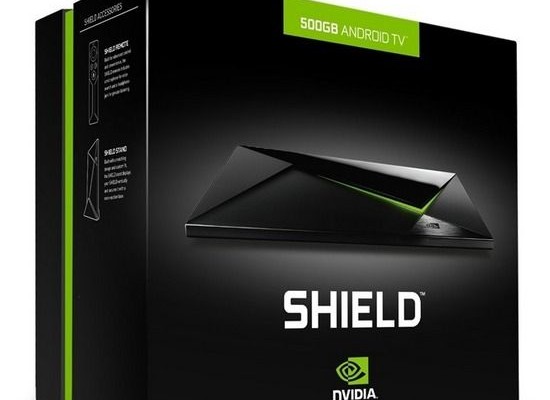 Last month, Nvidia site appeared the first mention of versions Shield game console with storage capacity of 500 GB. Then, the company reported that this modification is not intended for the mass market, but the page description Nvidia Shield Pro online store Amazon shows the opposite.
Apparently, the only difference between the new product and the original model is to increase the amount of memory. Nvidia Shield Pro is equipped with a quad-core 64-bit processor Tegra X1 with powerful graphics Maxwell, and the amount of RAM is 3GB, too. Console platform Android TV supports playback of 4K-video. By the way, recently branded cloud service Nvidia Grid allows you to broadcast games in Full HD at 60 fps.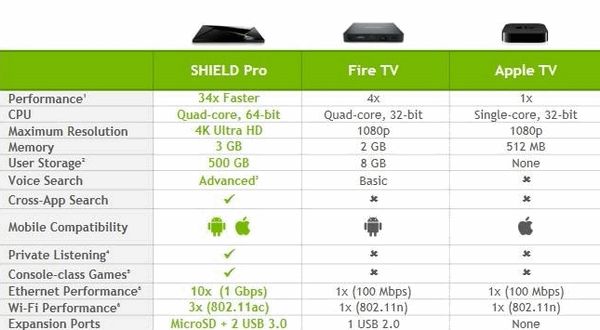 Product page on Amazon is already locked, but the image of packing Nvidia Shield Pro and a comparative table with other popular set-top boxes proves once again that the console may appear in the free market.
Presumably, the recommended price of Nvidia Shield Pro in the US is $ 300 for the base model and will have to pay $ 200.
The Network "lit up" Nvidia Shield Pro console with 500 GB of memory
updated:
May 17, 2015
author: