Monitor Acer XR341CKA support NVIDIA G-Sync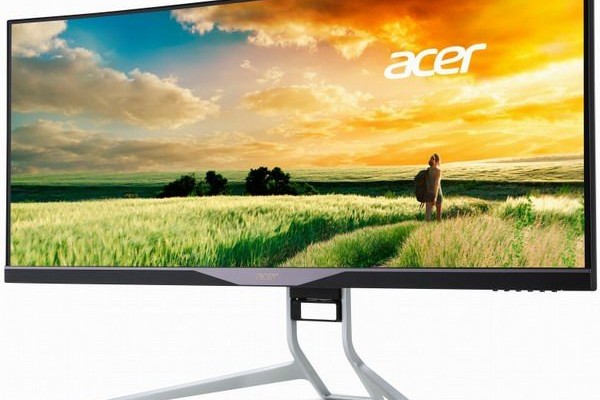 Acer announced monitor XR341CKA, which is currently not a single analogue. Its uniqueness, even temporarily, is a combination of two characteristics – the curved screen and support technology NVIDIA G-Sync. Until now, manufacturers offer either one or the other option.
Technology NVIDIA G-Sync delivers maximum reduction breaks the image, which is very important in the dynamic video games and movies, and monitor Acer XR341CKA created, and in order for the other. Its screen with a diagonal of 34 inches provides image resolution in pixels 3440h1440 aspect ratio of 21: 9. In fact, the model is designed for professionals in the field of photography since its screen covers 100 percent of the color space sRGB, and the corners of his review are 178 degrees both vertically and horizontally. And several of these monitors can make a small, but very strange-looking video wall – yes, it has no borders around the screen, but the screen itself, do not forget, has a curved shape.
Monitor Acer XR341CKA comes complete with a very unusual stand. Draws attention to its design have very custom and original, plus its functionality significantly expanded. It allows to vary the height of the display range up to 130 mm and its tilt in the range from -5 to 35 degrees. For those who spends his days at the computer, provided the technology to reduce the flicker and the number of blue backlighting. The monitor is 1400 euros, but in Russia it will be available only in the third quarter of this year.
Monitor Acer XR341CKA support NVIDIA G-Sync
updated:
April 25, 2015
author: