An Apple bitten on cars from 2020?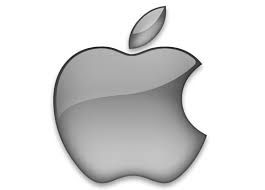 There are many rumors, speculation and rumors circulating in recent days regarding the possible entry of Apple, in a more or less near future, the market for electric cars. In addition to information, however, be taken with the tongs, already circulated last week and of which we have spoken on this news, there are now other in many ways much more "extreme".
In particular, according to Bloomberg, the apple might put together a team of a few hundred people to push the design of an electric vehicle so that it is possible to enter into the production phase for 2020. The time window (car manufacturers invest the five to seven years for the development of a car) would underline the ambition to get to battle the market with Tesla and General Motors, which have plans to release for 2017 an electric car with a range of over 300km per charge at a cost below the $ 40,000.
On the other hand the very success of Tesla, in fact, a startup founded in 2003, showed that the barriers to entry into the automotive sector are less difficult to overcome than you might think, perhaps arousing the interest of other realities typically foreign to the sector. Even Google, as is well known for some time, is developing its own project for the car to autonomous driving with considerable investment of time and resources.
But rumors that have generated a reaction rather skeptical, if not mocking, by Dan Akerson, former CEO of General Motors. Akerson said "I think someone here is spitting out a fur ball (idiomatic expression translated as" is shooting the big "). If I were a shareholder Apple would not be very happy, I have many doubts about the long-term prospects of entering into a market with low margins and high production. Apple should think carefully if it wants to start manufacturing heavy. Here you take crude steel and is transformed into a car. They have no idea what it means to get into this. "
Actually the rumors about Apple and Tesla have taken quite different nuances in recent days. Everything comes from a processing (indeed rather risky) and venture capitalist entrepreneur Jason Calacanis, who argues that Apple could acquire Tesla in the immediate future. Calacanis particularly elaborates a scenario where, within 18 months, the giant of Cupertino could launch an offer of 75 billion dollars to bring home the company of Elon Musk. Although the observations of Calacanis can be partly shared, the probability that Apple launches in a transaction of this type is actually quite low.
If you look at the modus operandi of Apple, in terms of acquisitions, can occur as the company hardly goes beyond operations worth $ 500 million (excluding the significant exception of Beats, with a cost of 3 billion dollars): this philosophy allows it to Apple to not have to absorb excessive burdens in terms of intangibles, which allows you to expose the company to lower risks if the acquisition does not work as hoped.
A single purchase of $ 75 billion (which by the way would represent a value three times the current market capitalization of Tesla to about $ 25 billion) immediately throw out the window years of financial discipline, also exposing the apple to considerable risks. Operations Tesla also are very capital-intensive as directly produces vehicles and this contrasts with the philosophy of Apple to rely on numerous manufacturers contractors.
In any case it seems that a team working on a project car (which might just cover one advanced development of Apple CarPlay) has been formed in Cupertino, with many internal employees from other divisions and with a fair number of new hires with figures fished from their environments in the automotive sector. The site 9to5Mac has published an interesting study in this regard.
An Apple bitten on cars from 2020?
updated:
February 21, 2015
author: